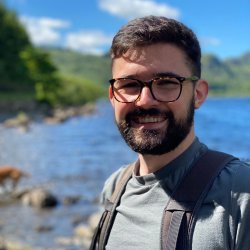 Kyle Gapper
---
Postgraduate Research Student
My research project
The effects of blood flow restriction on short- and long-term skeletal muscle damage and recovery responses to resistance training
Blood flow restriction (BFR) is training method that involves restricting blood flow during exercise through the use of a constriction device, such as a restriction cuff, applied to the upper and/or lower limbs. It has proven to be an effective stimulus for increasing muscle size and function, and has become popular in athletic, clinical, and rehabilitation settings. My project aims to explore the effects of BFR on the short- and long-term skeletal muscle responses to resistance exercise; specifically, how BFR effects exercise-induced muscle damage and recovery, and how these variables may be related to the physiological adaptations that occur following long-term BFR training. I hope that the findings from my project will provide further insight into some of the mechanisms that underpin the additive effects of BFR and help to inform and optimise the application of BFR training.
Supervisors
My publications
Publications
To understand if students have met desired learning outcomes, assessments are imposed to identify whether learning has occurred. Presentation assessments are popular within higher education, but traditional software tools may be too static for the new generation of students, whereas new programmes are able to make more captivating and engaging presentations. Therefore, the aim of this project was to compare students' preferences between traditional and novel software during assessments. Anonymous questionnaires were completed to record student preferences, followed by more rigorous qualitative analysis via a focus group to facilitative further discussions. It was found that the novel software has the potential to be engaging and provide an alternative assessment tool that can be used in isolation or within traditional programmes.
Julie E. A. Hunt, Mariana O. C. Coelho, Sean Buxton, Rachel Butcher, Daniel Foran, Daniel Rowland, William Gurton, Heather Macrae, Jones Louise, Kyle S. Gapper, Ralph J. F. Manders, David G. King
(2021)
Consumption of New Zealand Blackcurrant Extract Improves Recovery from Exercise-Induced Muscle Damage in Non-Resistance Trained Men and Women: A Double-Blind Randomised Trial
, In: Nutrients
13
(8)
2875
MDPI
Background: Blackcurrant is rich in anthocyanins that may protect against exercise-induced muscle damage (EIMD) and facilitate a faster recovery of muscle function. We examined the effects of New Zealand blackcurrant (NZBC) extract on indices of muscle damage and recovery following a bout of strenuous isokinetic resistance exercise. Methods: Using a double-blind, randomised, placebo controlled, parallel design, twenty-seven healthy participants received either a 3 g·day−1 NZBC extract (n = 14) or the placebo (PLA) (n = 13) for 8 days prior to and 4 days following 60 strenuous concentric and eccentric contractions of the biceps brachii muscle on an isokinetic dynamometer. Muscle soreness (using a visual analogue scale), maximal voluntary contraction (MVC), range of motion (ROM) and blood creatine kinase (CK) were assessed before (0 h) and after (24, 48, 72 and 96 h) exercise. Results: Consumption of NZBC extract resulted in faster recovery of baseline MVC (p = 0.04), attenuated muscle soreness at 24 h (NZBC: 21 ± 10 mm vs. PLA: 40 ± 23 mm, p = 0.02) and 48 h (NZBC: 22 ± 17 vs. PLA: 44 ± 26 mm, p = 0.03) and serum CK concentration at 96 h (NZBC: 635 ± 921 UL vs. PLA: 4021 ± 4319 UL, p = 0.04) following EIMD. Conclusions: Consumption of NZBC extract prior to and following a bout of eccentric exercise attenuates muscle damage and improves functional recovery. These findings are of practical importance in recreationally active and potentially athletic populations, who may benefit from accelerated recovery following EIMD.