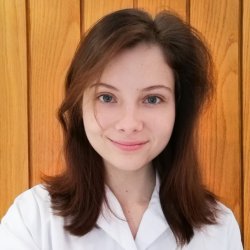 Lucy Ridout
---
Postgraduate Research Student
My research project
Quantum and drugs: Spin dynamics in an antibiotic
Tuberculosis is accountable for around 1.5 million deaths every year. The biggest challenge being multidrug resistance (MDR) strains of mycobacterium tuberculosis (TB causing pathogen) that are resistant to antibiotics.
Isoniazid (isonicotinoyl hydrazide, INH) is one of the main drugs used to treat TB, but it has limited success against MDR strains, which means effective chemotherapy is challenging.
INHs mechanism of action has long been under investigation, it was found INH acts as a prodrug, undergoing activation via the bifunctional heme enzyme - catalase-peroxidase (KatG). The KatG enzyme is proposed to catalysis the formation of the isonicotinic acyl radical simultaneously with the NAD+ radical, these radicals couple together forming the active drug - nicotinoyl-NAD adduct.
There is evidence to suggest these radical pairs form a vital role in the mechanism of action of INH as well as improving drug efficacy and in overcoming MDRs. The proposed mechanism is outlined in the image below.
Recent findings suggest a biologically relevant example of the radical pair mechanism (RPM) is present in INH mechanism of activation. The RPM is a quantum phenomenon that describes how magnetic fields can influence electron spin and radical pairing consequently influencing reaction products. This has already been demonstrated in avian navigation. 
Considering the Pauli exclusion principle only electrons with antiparallel spin can interact and form a bond. When two radical pairs are in antiparallel spin they are referred to as singlets (S). When the spins of the radical pair are parallel they are referred to triplets (T0,T+1/2 and T-1/2), when in this state they cannot form a pair (Hore and Mouritsen, 2016). Depending on the proportion of singlets and triplets in a system will determine the yield of reactant products/ recombination of original electron pair and exit products. The mechanism proposed below shows how the introduction of the heavy 13C isotope can causing a flipping of the electron spin from the triplet to the singlet state, resulting in a greater yield of the nicotinoyl-NAH adduct.
The aims of this project are to demonstrate the RPM in IHN in vivo using E.coli as the model and in vitro. Then using these systems to determine the effects of heavy isotopic substitutions / external magnetic field effects on the singlet-triplet interconversion and yield of active drug - nicotinoyl-NAD adduct.
Supervisors