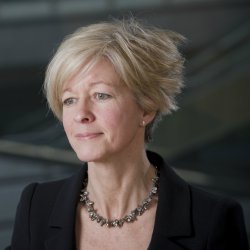 Monica Klingberg Insoll
---
Senior Teaching Fellow in Corporate Finance
Biography
I am a graduate of Uppsala University (Economics & Business) with over two decades of credit, research and banking experience in the City of London.
As Managing Director of Fitch Ratings' EMEA Industrial Corporate Team I lead large teams of analysts through a period of rapid expansion and global financial upheaval. I performed and published credit analysis on individual companies; sector/peer analyses; and topical reports on key issues. I developed new criteria and liaised with corporate CEOs, CFOs and senior investors, as well as central, investment and commercial bankers.
While heading up the Global Credit Market Research team, I focused on issues with systemic risk potential. These research reports supported investment decisions by thousands of senior fixed-income investors, pension fund managers and central bankers, as well as helped keep regulators and supra-nationals (e.g. EU) informed of key trends. They were often featured in financial media including the Financial Times, Bloomberg and on CNBC.
While at Fitch Ratings I helped found the Fitch Graduate Trainee Scheme. I also recruited and trained numerous young finance professionals and acted as mentor.
My time in investment banking (as a credit analyst and lending manager) gave me detailed insight and understanding of how companies really work – both operationally and financially. I frequently visited industrial corporates to review their funding needs, meeting senior financial managers (Group Treasurers, CFOs) and touring key plants.
Before joining SBS in 2019, I taught Economics and Business Management at Charterhouse School for one year.