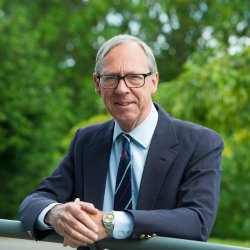 Dr Philip Holmes
---
Teaching Fellow in Chemical and Process Engineering
Biography
Biography
1968-72 Courtaulds Ltd (man-made fibres and textiles): student apprentice chemical engineer
1969-72 University of Manchester Institute of Science and Technology: student
1972-81 Courtaulds Ltd: chemical engineer in research and development of processes for production of synthetic tobacco, modified acrylic fibre, acetic acid based chemicals, viscose rayon
1981-05 ExxonMobil: technical specialist in fluid catalytic cracking
1981-87 Esso Petroleum Company Ltd., Fawley Refinery
1987-89 Esso Engineering (Europe) Ltd., New Malden
1989-92 Exxon Research and Engineering Company, New Jersey, USA
1992-00 Esso Engineering (Europe) Ltd., Leatherhead
2000-05 ExxonMobil Engineering (Europe) Ltd., Fawley Refinery
2005- University of Surrey
2005-08 Centre for Environmental Strategy: PhD student
2008- Department of Chemical and Process Engineering:
2008-10 Associate Lecturer
2010-14 Senior Tutor
2014- Teaching Fellow (part-time)
Research interests
Petroleum oil refining industry.
Sustainability.
Process safety and operations integrity.
Research collaborations
2005-8 Two oil refineries in the UK.
2008 Rolls-Royce.
2010, 13 Ricardo-AEA for Committee on Climate Change.
2014-16 Parsons Brinkerhoff and DNV-GL for Department of Energy and Climate Change and the Department for Business, Innovation and Skills.
Research Supervision
EngD:
Neil Weston: Identifying More Sustainable Technological Solutions for the Oil Refining Industry, Chevron/Texaco, Pembroke, awarded September 2011.
MPhil
Gledys Gonzalez: Sustainability and waste management: a case study on an UK oil refinery during day-to-day and turnaround operations, awarded February 2016.
MSc
Several and various research projects since 2010.
Teaching
BEng/MEng:
Past: chemical reaction engineering (Year 2); binary distillation (Year 2); engineering management (Year 2); filtration and centrifugation (Year 3); capital cost estimating and economic evaluation of projects (Year 3); sustainability of projects (Year 3). Current: as MSc modules (Year 4).
MSc:
Module coordinator for:
Introduction to Petroleum Production
Refinery and Petrochemical Processing
Process Safety and Operations Integrity
Departmental duties
2010-14 Senior Tutor with responsibilities for professional training.
Affiliations
Member of IChemE Sustainability Special Interest Group
Publication highlights
Journal papers:
Pritchard, C.L., A. Yang, P. Holmes, M.P. Wilkinson (2015). "Thermodynamics, economics and systems thinking: what role for air capture?". Process Safety and Environmental Protection, (2015), 188-195.
Weston, N., R. Clift, P. Holmes, L. Basson, N. White (2010). "Streamlined Life Cycle Approaches for Use at Oil Refineries and Other Large Industrial Facilities". Industrial and Engineering Chemical Research, 50 (3), 1624-1636.
PhD thesis:
Holmes, P. (2008). "Reducing Carbon Dioxide Emissions in the UK Petroleum Oil Refining Industry". Centre for Environmental Strategy, University of Surrey.
Patents:
US 5591411 "Catalytic Cracking Apparatus".
US 5552119 "Method and Apparatus for Contacting Solid Particles and Fluid".
US 5368721 "Catalytic Cracking System".
US 5348642 "Catalytic Cracking Process with Circulation of Hot Regenerated Catalyst to the Stripping Zone".