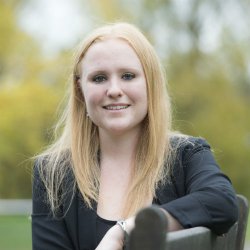 Biography
Biography
Samantha is a Teaching Fellow in International Relations. She holds a PhD in Politics from the University of Surrey. Prior to this, Samantha undertook a BA(Hons) Politics at the University of Surrey and read Middle East Politics at the School of Oriental and African Studies (SOAS), University of London for her MSc.
Research interests
Samantha'a research examines gender equality and family law within the Middle East North Africa region. Her doctoral thesis focused on the impact of secularism on women's marital rights in Egypt and Iran, 1920-1939. This was achieved through analyses of legal documents and reports regarding changes to the system, and personal accounts of experiences. It highlighted the impact of differing power structures, such as colonialism, religion, and patriarchy on the establishment of, and changes to, these laws as well as some responses to them.
Teaching
Autumn Semester
POL2030 Theorising International Relations
Spring Semester
POL1019 Contemporary International History (Undergraduate)
POL1025 Identity and Politics (Undergraduate)
POL2034 International Organisations (Undergraduate)
POLM012 Global Governance (Postgraduate)
Previous:
Security Studies
Comparative Government and Politics
Debates in British Politics
Social Politics and Policy
Departmental duties
In addition to her role as Teaching Fellow, Samantha is the International Officer. This makes her the main point of contact for students who are considering, or are on, a study exchange for their placement year .
Affiliations
Fellow of the Higher Education Academy (HEA)
British International Studies Association (BISA)
Terrorism and Political Violence Association (TAPVA)
Political Studies Association (PSA)
British Society for Middle Eastern Studies (BRISMES)
My publications
Publications
Peer Reviewed Journal Articles:
Cooke, S. (2017) Social teaching: Student perspectives on the inclusion of social media in higher education. Education and Information Technologies 22(1) pp. 255-269
Book Chapters:
Breen-Smyth, M. & Cooke, S. A Critical Approach: violence, 'victims' and 'innocents' in Kennedy-Pipe, C. et al. (eds.) Terrorism and Political Violence: the evolution of contemporary insecurity SAGE Publications 2015 pp.69-84
Internet Publications:
Cooke, S. (2013) Engendering the Arab Spring: Where do Egyptian Women's Rights Go From Here? E-International Relations
Cooke, S. (2013) Sexual Violence aims to drive women out of Egyptian Politics The Conversation
Conference Papers:
Power, Politics and Resistance: Secularism and Women's Marital Rights in Egypt and Iran, 1920-1939 - PSA Annual Conference, Brighton - 16th March 2016
What About the Women? 21st Century Orientalism and an Absence of History - PSA Annual Conference, Midland Hotel, Manchester - 14th-16th April 2014
Islamic Feminism: Oxymoronic or Compatible? - BISA Annual Conference 2013, Brindley Place, Birmingham - 20th-21st June 2013
Religious Politics: Interpretation and Women's Rights in the Muslim World, PGR Conference 2013, University of Surrey - January 29th - 30th 2013
The Rationality of Suicide Bombing in Palestine, Terrorism, Radicalisation, and (Counter) Narratives, TRIN, University of Leeds - May 26th 2012
Dream or Reality? Cosmopolitanism, Multiculturalism, and Feminism in Europe Cosmopolitanism in Europe. Idea and Reality, University of Copenhagen - May 2-3 2012