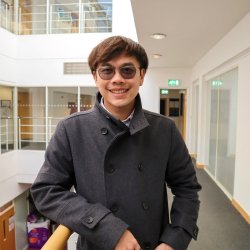 My research project
Online information search behaviours in resturant selection making
The project aims to establish a comprehensive insight into online information search behaviour in respect to restaurant selection making by using visual attention approach.  Another goal is to investigate information content factors affecting restaurant selection and develop an information adoption framwork.  
Supervisors
My qualifications
2005
BA (Second Class honor) Tourism and Hospitality Management
Mahasarakham university, Thailand
2012
MEd (English)
Mahasarakham university, Thailand
My publications
Publications
Songphon Uthaisar, Prof. Anita Eves and Dr. Xuan Lorna Wang
(2019).
Examination of Online Information Attributes Influencing Restaurant Selection, Proceedings of APacCHRIE & EuroCHRIE Conference, Hong Kong, 23 May, 2019