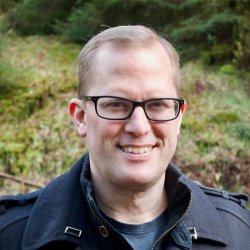 Dr Stuart Andrews
---
Senior Lecturer in Theatre and Performance
Biography
In my research and teaching, I investigate ways in which artists make sense of a place, and of their situation within that place. In so doing, I consider the practices by which artists point to new understandings of the arts and the ways they reconceive of place in the present. I focus, primarily, on contemporary performance and installation art, but I am also interested in the ways in which theories and practices of performance can contribute to discussions on, and experiences of, architecture and environment.
Through this work, I am particularly concerned with the ways in which artists attend to changing practices and experiences of place, and to challenges to a place, particularly environmental change and economic conditions. Through this work, I contribute to emerging debates in performance, particularly on mobility in everyday life, experiences of architecture, and practices of site-specific performance. Beyond performance, I consider how ideas and practices of art and performance can contribute productively to allied fields, specifically architecture, cultural geography, material culture and psychology.
Research
Research interests
Performing Architecture:
Performances of home
Elements of architecture
Performing Environment:
Experiences and practices of urban and rural environments
Intersections (moorings, borders)
Conditions, changes and challenges:

environmental change,
economic decline, deindustrialization, de-population,
loneliness
placemaking and regeneration.
Researching Arts Practice
Contemporary performance and installation
Durational and iterative arts practice
Experience and experience design (see publications with Spence and Frohlich)
Research projects
Performing City Resilience
 is a collaborative project by 
Patrick Duggan
 and 
Stuart Andrews
. The project investigates how performance can contribute to – and reconfigure – ideas and practices of city 'resilience'. Our pilot project involves a field trip to New Orleans in 2018, in which we will meet with arts practitioners to reflect on local understandings and practices of resilience.
My publications
Publications
This article investigates artistic responses to doors in Yes, These Eyes are the Windows (2014), an installation, and Between 13 and 15 Steps (2015), a practical workshop ?laboratory?, which both took place in houses. It argues that doors provide critical points of focus for the practice and study of artistic engagement with place. In so doing, it responds to recent interest by architects and theorists in doors as architectural ?elements?, notably Von Meiss, who defines doors as ?site?, ?object? and ?threshold? (Koolhaas 2014, Von Meiss 2013). The article considers how artists reveal and reflect on the significance of practising doors as a means of opening up understandings of place. The article proposes that, by addressing ways in which artists attend to elements of architecture, in installation and performance, we will better understand the significance of such elements, separately and in combination, on our sense and practices of place. It addresses performances of external and internal doors in Yes, These Eyes are the Windows and Between 13 and 15 Steps. In both works, artists articulated, commented upon, reimagined and reshaped the ways in which specific doors determine relationships between people and place in a house, and between life in a house and in its local context. The article invites further exploration of doors in installation and performance, as part of a broader investigation of the significance of practising architectural elements in artistic engagements with place.
Andrews S, Edwards A, Newell C, Gibson I
(2007)
Call Centre,
Andrews S
(2009)
Building Brockhole (again): (Re-)Living Landscape in the Lakes,
Living Landscapes Conference 2009. Abstracts Book.
The Lake District Visitor Centre at Brockhole provides a focus for tourism in the Lake District National Park. The house and gardens were created in the 1890s and the thirty acres of gardens were designed by the landscape architect, Thomas Mawson. Brockhole was built as a result of the railway, which opened up the Lake District to tourists and wealthy industrialists who commuted weekly into Manchester. Brockhole has been a family home, convalescent home and most recently a visitor centre. It?s view (and over-view) of the Lakeland fells and its multiple incarnations means that Brockhole is a site fundamentally connected to past and present tourist performances in and of ?Lakeland?.
Brockhole is to be developed as ?a world class visitor attraction?, a process which may involve the demolition of the house and will necessarily reform its tourist framing of the Lakes. This is occurring in the context of the 2006-2030 strategy document, A Vision for the Lake District National Park in 2030. And how to realise it, which addresses the management of the Lakes as a living landscape. In this paper I reflect on my own visits to the lakes and to Brockhole in this climate of change. I consider the view from Brockhole, the perspective that is (and that will be) offered on the Lakeland landscape. I argue that Brockhole provides a critical point from which to consider multiple viewpoints on the staging and re-staging of ?living landscapes? in the Lakes. I reflect on Victorian versions of travelling ?up? to and of living in the lakes (experience, imaginings, writings, ownership, travel). I consider Brockhole as a point in and on space, one that in 1890 was introduced and which, shortly, will be re-introduced, with the potential of reinscribing myths of place, distance and the past in and on the landscape.
In please wait with me, Stuart Andrews collaborates with scientists Ian Gibson and Chris Newell on an installation based around a retro-telephone connected to a simulated international call centre. The voices and sounds experienced by participants are generated in real time using a mixture of speech synthesizers and midi sensors within the telephone. The project responds to Mashiro Mori?s notion of the ?uncanny valley? in which participant satisfaction of anthropomorphic beings collapses when the anthropomorphism is excessively literal. By unsettling the drive to anthropomorphism and to realism, the project reveals new opportunities for meaning and experience.
Two versions of the ?conversation? alternate, which tests participant reactions to specific treatments of a synthetic voice. Data is gathered, both the duration of participant?s engagement with these treatments but also the participant?s spoken responses: thoughts and ideas that are told only to a synthetic voice. The project creates an environment in which to question perceptions of technology, the assumptions of call centre culture and the (de)stabilisation of place and individual identity.
This article examines performances at moorings in The Boat Project and A Room for London, two projects which both involved performances on and around a boat. In so doing, it advocates ?mooring performance? as a critical contribution to discussions on mobility and performance. In their editorial for the first issue of the Mobilities journal (2006), Hannam, Sheller and Urry argue that mobility needs to be understood in combination with moorings, although this perspective has not been fully explored elsewhere. Where Hannam et al. propose that moorings sustain mobility and the flow of capital, this article understands moorings as acts and places of performance, which temporarily bring together people and places. It discusses songs written for The Boat Project and recorded essays in A Room for London that reflect on actual, remembered and imagined experiences of journeys. It considers the significance of location in these mooring performances: The Boat Project at coastal harbours and A Room for London on London?s South Bank. The article concludes that, faced with climate change and economic crisis, mooring performance offers a creative, generative and adaptive engagement with intersections of land and water, people and place that is a negotiation with, as much as a prop for, mobility.
This chapter reports on processes of walking as performance research, both in the discipline of performance but also beyond that discipline, reflecting on the walking that can occur beyond both places and disciplines. The chapter proposes a mode of ?living enquiry? that brings together theories in and beyond performance. The research proposes a mode of engaging with intended (tourist) and actual (our individual) performances of place and theories of performing place. It speaks to interdisciplinary research, conducted through individual, experiential enquiry and to research on connections in and between performance, art, experience and place.
In Collision: Interarts practice and research. Editors: Cecchetto D, Cuthbert N, Lassonde J, Robinson D. 163-178. Cambridge Scholars Press, Newcastle upon Tyne Dec 2008
Particles in Space is a model of tourist performance for revealing ideas in a scientific laboratory, in which technology can appear more dominant than the practices and ideas being applied. As scientists examine the back-scattering of particles fromthe use of an ion beam, this performance intervention creates a similar back-scattering of multiple, fragmentary and divergent artistic practices, to be considered by participants. The tourist performance walk engages in scattered practices, which are themselves responses to laboratory practices. The research reframes the movement of tourist practice, using performance to reveal ideas, practices and effects of intervention.
Andrews S
(2016)
Placemaking demystified,
International Arts Manager
12
(2)
pp. 12-13
Spence J, Frohlich D, Andrews S
(2013)
Performative experience design: where autobiographical performance and human-computer interaction meet,
Digital Creativity
This contribution identifies theories and practices specific to performance art for the purpose of describing a potentially fruitful area of exchange between non-representational performance and human-computer interaction (HCI). We identify three strands of current HCI research that are already working in this area of overlap, which we have termed 'performative experience design'. We then single out one of these strands, digitally augmented autobiographical performance, for further examination. Digitally augmented autobiographical performance draws on both autobiographical performance, which we see as rooted in performance and performance art, and media sharing, a field of research within HCI. Drawing on our experiences of designing a digital system for autobiographical performance, we offer a series of proposals for HCI research and applications of performative experience design. © 2013 Copyright Taylor and Francis Group, LLC.
As part of the London 2012 Cultural Olympiad, two quite separate arts projects were created that each included events on and around a boat. In 'The Boat Project', Lone Twin created Collective Spirit, a ?day sailor? yacht, which sailed the South East coast of England on its maiden voyage, stopping for performances at harbours and marinas en route. In 'A Room for London', a model of Joseph Conrad?s riverboat Roi des Belges was perched on the roof of the Queen Elizabeth Hall in London and provided ?London?s most intimate venue?, a pop-up hotel and a space for creative development. The boats provided foci for performances that ranged from momentary ?here today, gone tomorrow? sightings from afar to public viewings and events, a day?s sailing or a night on board and longer experiences of supporting or crewing the projects. Between them, the boats were (and this is far from an exhaustive list) seen, touched, sailed, storied, sung, roamed, lived, loved and imagined in ways that were resolutely open. In this paper, I consider the ways in which these performances and the boats themselves were temporarily moored to place. While Collective Spirit made planned stops along a clear route, the recreated Roi des Belges had been cast off course and grounded for a time. To begin to understand performance at temporary stops on and off a route, I develop a theory of performative mooring, to contribute to existing work on mobilities in performance. The paper identifies key features of this theory and applies these to the two projects. In so doing, it discovers languages of the sea that help reconsider site-specific performance.
Collect Yourselves! is a technologically mediated system that opens up the transformational possibilities of performance to small groups of non-professionals sharing their own digital photos and the stories behind them. Remarkably, their performances achieve moments of emotional and aesthetic power, but these require the performers to take risks, make themselves vulnerable, and establish connections with their audiences. We discuss the framework and methodology of our interdisciplinary approach to designing these performances (Performative Experience Design), then contextualise our discussion within recent work on the subjective experience of risk in the performance literature, from both the performer?s point of view and the audience?s. Our experiences with Collect Yourselves! argue for risk as a necessary component for rewarding and potentially transformational experiences of intermedial autobiographical performance.