Research and innovation culture
In striving to achieve our measures of success, we also recognise our responsibilities to our own staff as well as to our wider community and these responsibilities are embodied in our policies and working practices.
Commitment to training and compliance
Ensuring the health and safety of those who work for and with us is an absolute priority met largely through compliance with the relevant health and safety legislation. In particular, we will prioritise induction, as well as postgraduate, postdoctoral, and early-career researcher training to enhance our health and safety culture.
Centred on our Doctoral College, we will strongly support our researchers at all career stages, including embracing the evolving guidance provided by the Concordat to Support the Career Development of Researchers. We are committed to providing researchers with a clear understanding of all doctoral career options and to ensuring their time at Surrey provides them with the experience and skills necessary to take advantage of the wide variety of opportunities available to them in the future.
In line with the EC Horizon 2020 principles on Responsible Research and Innovation, we recognise the importance of dialogue and reflection in deciding the research we conduct, and in how it is conducted and used. We encourage researchers to build deliberative dialogue into the development of their research ideas and to consult widely to ensure that both the potential positive and negative consequences of the research are explored.
We recognise the need to conduct our research transparently and accountably, to comply with the Concordat to Support Research Integrity and to embrace the guidance provided by organisations such as the UK funding bodies through the RCUK (now UKRI) Policy and Guidelines on Governance of Good Research Conduct (PDF) the UK Research Integrity Office and The Prevent Duty Guidance for Higher Education England and Wales.
Our research and innovation support service guides researchers through the full research life cycle, from due diligence around our funding and collaborative partners, to keeping researchers abreast of compliance, regulations and governance frameworks. Our future plans include adopting periodic reviews of our ethics and integrity processes and governance structures. We will provide better training and support for our staff so that they are clear on their roles and responsibilities. When we fall short of our high standards of research integrity, we will be clear, open and transparent in dealing with and reporting on issues of research misconduct. Overall, we will continue to develop researcher-facing processes that simplify doing research and encourage best practice in research integrity.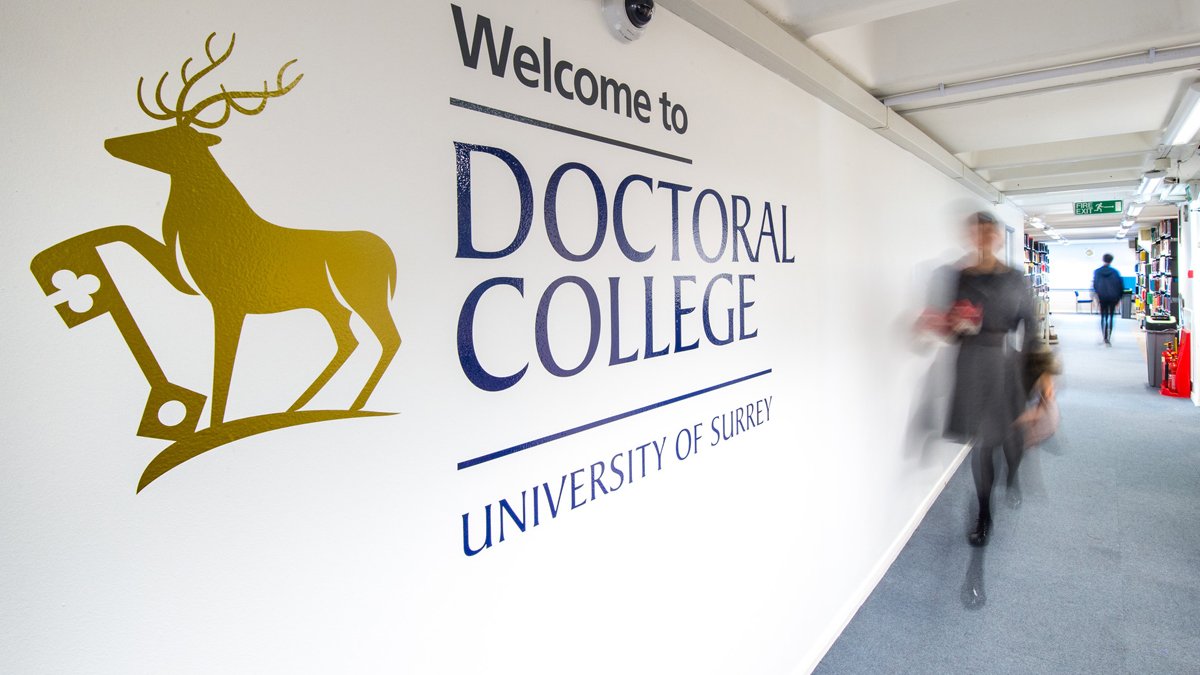 Open research
We believe that openness is at the heart of a strong scholarly research culture, as a mechanism to increase reproducibility, to lower barriers to accessing knowledge, and to build upon each other's work. At Surrey, in accordance with the Concordat on Open Research Data, we will continue to promote and support open and immediate access to publications, research data, and other research outputs (see the University's Open Access Policy (PDF)). We also believe strongly in the responsible use of research metrics, and support this through a suite of policies, services and best practice operationalised by a dedicated Open Research team, and guided by The UK Forum for Responsible Research Metrics.
Our open research aspirations extend beyond access, to how we do research and to how we disseminate our findings. We will adopt open platforms and services, participate in open, collaborative projects, and engage with the public to achieve the ultimate objective of advancing knowledge and creating innovation for the benefit of all.