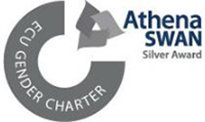 Facilities
Explore our state-of-the-art facilities and equipment which provide the latest technologies to facilitate research and teaching across all fields. Technological advances change the type of equipment used within industry and research, and we are always looking to purchase the most relevant equipment and update older models.
Core facilities
Our research support team work behind the scenes to ensure legislation is in place and equipment is regularly serviced, to enhancing output. They provide services and advice to staff, postgraduate students as well as undergraduates in their final year projects. We also have a dedicated team of technical support for teaching practical classes. 
Hire our core facilities
Our core research facilities are also available for businesses outside of the University of Surrey.  For general enquiries please email Abbe Martyn (a.martyn@surrey.ac.uk), Technical Services Manager. 
Research centres
Our School is supported by state-of-the-art centres of excellence.
Student facilities
Our students have access to our multi-million-pound laboratories, fitted with industry-standard equipment.