Meet our staff
Meet some of the individuals within Computer Science and learn more about their time working at Surrey.
Dr Brijesh Dongol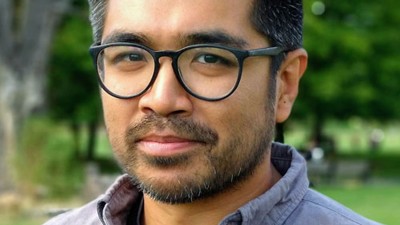 I joined Surrey as a senior lecturer in 2018 as a member of the Surrey Center for Cyber Security. The Centre's focus on formal approaches to security, and strong links with industry and the NCSC made the move an attractive proposition, as did the University's proximity to London.
Following several grant successes I have advanced my career, and in 2022 was appointed Co-Director of the UK Research Institute on Verified Trustworthy Software Systems (VeTSS). Forging strong links with industry and partners such as the NCSC has been key to this success. Computer Science offers a highly inclusive environment providing time and space to conduct impactful research with inspiring colleagues who are available to provide feedback on ideas, funding applications and mentoring guidance.
Dr Suparna De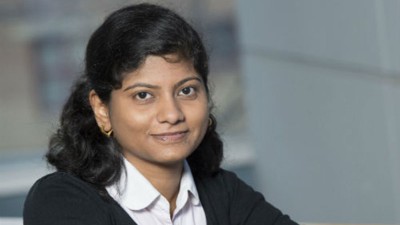 I joined Computer Science in June 2021 as a lecturer in computer science and instantly found it a great place to advance and grow a research career, with a strong spirit of collaboration. Since joining, I have led a UKIERI-funded UK-India workshop and been co-investigator in a large multi-disciplinary, multi-partner EPSRC project, which has opened up new research avenues and helped grow my research network.
A particular highlight for me has been these opportunities to work in close collaboration with established leaders in the fields of social network science, cyber security and machine learning; to learn at close quarters their approach to the research process and how to grow collaborations with other faculties in the University and more widely.
Computer Science offers a friendly and supportive environment to deliver teaching excellence, as well as for advancing personal research through fully-funded scholarships for PhD students. I look forward to extending the same friendly welcome to new colleagues joining us in the Department.
Dr Diptesh Kanojia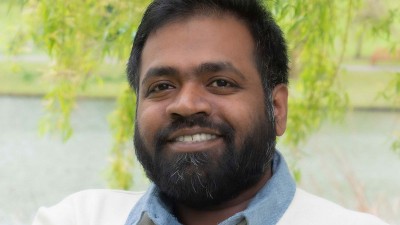 As a new faculty member, the University of Surrey has supported me in balancing my time towards research, teaching and administrative responsibilities. Surrey Institute for People-Centred AI has given me a fresh perspective on combining computer vision, speech and natural language to boost accessibility for people with different needs while supporting me with new PhD students, and a cohort of peers from various domains of AI research.
Computer Science further helped me settle into my new role with supportive line and duty management while also helping me be an integral part of the team, giving me ample opportunities to collaborate with other more senior faculty members.
The University's excellent experimentation infrastructure allows me to produce research output quickly while senior colleagues help steer my research in the right direction. Surrey also supports cross-disciplinary research, which allows me to apply machine learning and artificial intelligence in novel domains like dentistry, mental health, and education.