Languages and translation
At Surrey, students prepare for the world outside. This is why the year abroad is an integral part of our language degrees. You will spend the third year immersing in the countries and cultures of the languages you study, working in a new exciting environment, studying at some of the most renowned continental universities, learning more about others, and learning more about yourself.
Languages and translation studies has an experienced placement team that will help you choose and obtain the placements most suitable for you and your degree. Work placements are especially popular, and placement tutors have kept contacts with foreign companies for many years, and are establishing new ones every year.
Great care is taken to prepare you for your placement; throughout your second year there are regular preparation sessions including applications, interviews and country specific briefings. Once abroad, you are not left alone. Your placement tutors will be there for you if you need help or advice. They will also come and visit you on your placements to discuss your progress, your concerns, your achievements, and to advise you on how to best prepare for your final year at university.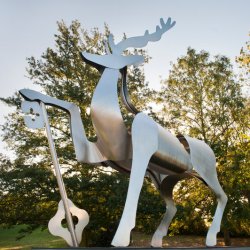 "The value of [a student's] international experience goes beyond purely the acquisition of language - it lies in the ability to see business and personal issues from other than your own cultural perspective."
Charles Macleod, Head of UK Resourcing, PricewaterhouseCoopers
The organisation of the placement is done by both your placement co-ordinator and yourself. The tutor would usually recommend certain placements to you and make the initial contact with the company. Students are welcome to find their own placements, but these must be approved by the university before they begin.
We also have agreements with 8 prestigious universities in France, Spain and Germany. Students are nominated by the department to attend and then apply themselves.
Upon successful completion of your year abroad, you will not only have improved your language skills and found out more about the people whose languages and cultures you study; you will have gained more life experience, more independence and self-confidence, more focus in your studies and career planning, and you will have acquired the life skills employers expect and value.
We have both long standing and recently developed placements in a wide variety of areas. For example:
Translation Agencies
Schools
Multinational car manufactorers 
Energy companies
Investment Banks
Marketing Consultation Agencies
Academic Exchange Programmes
National Art.
Yes. All our degrees are 4 years with a compulsory placement year.
If a student is spending a whole year doing paid work then they must spend a minimum of 46 weeks on placement. 
Students combining study and work should spend 3 months studying and a minimum of 23 weeks at work. 
Students studying for a whole year must be in attendance for 9 months.
No. Although to be awarded the degree you must have obtained 480 credits - 120 of which are from successful completion of the placement year.
Probably. The majority of our work placements are paid and pay can vary from €300 per month to €1300 per month. 
Study Placements are not paid, but students studying under the Erasmus scheme do not have to pay tuition fees. 
In addition to this most students are eligible for the Erasmus grant to help them with funding, and if you are working or studying for a full year under the Erasmus scheme do not have to pay tuition fees during the placement year.
Yes. In fact all students studying French, German or Spanish will be on placement in a country of the target language. We currently have placements located in France, Spain, Germany, Belgium, and Peru. 
Emma Llewellyn
Graduate
I graduated from Surrey uni in 2007, having studied French and Spanish. I'm now working in Publishing, in International Sales. I use my French every day, either via email, on the phone, or meeting clients abroad. Without having studied French, I would not be doing the job that I do now. The actual language course was a necessity, but more important still, I feel, was the experience I gained during my year abroad. [...] Spending at least six months in a foreign working environment not only forces you to speak the language every day, in a formal setting, it also gives you experience of a different professional culture. I feel that this, more than anything else, prepared me for the working world, especially as I decided to use my languages through work. This is what Surrey does best.
Sarah Ezekew
Graduate
On arrival I was petrified that my German would not suffice and that I would find it extremely difficult to both live, work and cultivate myself into a completely new environment. However, to my utmost relief the team I was introduced to and now work with welcomed me with open arms, showing me tremendous support and understanding as I adapt to a new life. I have found that my job, which requires lots of enthusiasm, patience and tolerance, is highly suited to me and I thoroughly enjoy it.