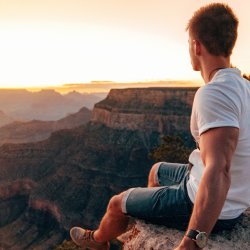 Adam Huston
"The talks I had with my colleagues while on placement helped me decide what I wanted to do."
Course
Accounting and Finance BSc (Hons)
Placement company
Rawlinson & Hunter
"The fact that Surrey offered a sandwich course, whereby in my third year I could work for a professional accountancy firm for a year, certainly enticed me to apply here as I knew having this experience on my CV when I graduate would make it a lot easier to find a job.
The BSc (Hons) Accounting and Finance course at Surrey balances variety with accreditations extremely well. It is not all about numbers; there is a huge variety of modules which cover various aspects of business, finance, tax, law and of course accounting.
After all, this degree course is about making you into an all-rounder and by doing a variety of modules you are building up a plethora of different skills which will only make you stand out more among other graduates when looking to secure a job after the completion of your degree. The accreditations you gain through studying at Surrey will speed up the road to becoming a fully qualified accountant. I am looking to pursue the ACCA qualification and have gained nine exam exemptions from my degree. This means I can become fully qualified within 2-3 years!
"You will make friends immediately with your flatmates and with the people in the surrounding flats, all before your course begins."
All of the academic staff at Surrey are amazing. While teaching styles may differ, every teacher is passionate about what they teach. Many of the teachers have worked in an accounting and finance profession and so they bring real world examples from their own experiences into the tutorials. This certainly kept me more engaged with the work. The teachers also make themselves available outside of tutorials, so you can visit them for a one-to-one session to go through any work you are struggling with.
The online platform SurreyLearn facilitates the course perfectly. Lectures, tutorial solutions, additional readings, mock exams and plenty of helpful links are all posted there. It is the perfect learning aid.
In my first year I was lucky to get a Band D room at Manor Park which, in my opinion, is the best accommodation at the University! A very spacious en-suite room with a huge desk – revision can get messy so this was vital. The shared kitchen was also large and equipped with all of the necessary appliances. Manor Park is also right next to Surrey Sports Park, which I visited plenty of times in my first year. I highly recommend staying in University accommodation, especially in your first year. You will make friends immediately with your flatmates and with the people in the surrounding flats, all before your course begins. It is a great way to start your life at university.
 
Placement experience
For my Professional Training placement I worked in the Corporate Services Department for Rawlinson & Hunter, an international grouping of professional accountancy firms. I was based in Leatherhead but also worked in London for three months on a secondment to their tax department.
During my time at Rawlinson & Hunter I was responsible for preparing P11D's, VAT returns and tax returns, as well as setting up client payments, liaising with HMRC and undertaking various admin duties. The major benefit of working for a small/medium sized firm is the variety of tasks I was exposed to and the high level of responsibility. The range of clients I dealt with gave me a broader overall experience which I think is needed when starting out in accountancy, particularly if you are unsure of which area(s) you would like to specialise in. The responsibility also made me feel like a valued member of team.
I gained proficiency in my time management and organisational skills, especially through my experience working on the P11D's and payments for the Department. The sheer volume meant that it was vital for me to prioritise my workload, taking into account any specific client requests and HMRC deadlines along the way. I created an Excel spreadsheet to track my work, which the Director found useful and referred to on a regular basis. My professionalism also improved, not only in attitude but also in writing. The emails and letters I often drafted for managers towards the end of my placement required very little (if any) changes, before being sent out to clients. It was an invaluable experience which I will take forward to kick-start my future career.
"I am currently applying for graduate jobs and my placement is the main thing recruiters want to talk about. Having great grades and intriguing interests will certainly help, but nothing beats relevant experience when it comes to applying for jobs."
The support given while on placement was brilliant. I was assigned a manager at Rawlinson & Hunter who made me feel at ease from day one. Before being given a task, my manager would run through it with me until I felt confident I could complete the task myself to a good standard. They were extremely approachable and always close-by. I was also assigned a Placement Tutor by the University, who would check in every few months to find out how things were going. I did not encounter any problems while on placement but it was good to know there was plenty of support available.
Through my time at university, I have become so much more confident and completely independent. I have learnt more about myself, where my major strengths lie and in which areas I could possibly improve. This understanding will be beneficial and a real aid going forward with my career and life in general. Even though the meals I cook don't quite live up to my Mum's standards, I am now in a position to feel comfortable living away from home on a permanent basis. Given my love for travel, I am now considering living abroad – something which, before I started university, would have been a daunting prospect.
I had absolutely no idea what I wanted to do after graduation during my first two years. It was only until I experienced working in an accountancy firm during my placement year that made my path a little clearer. It wasn't so much the work itself, it was the talks I had with my colleagues while on placement that helped me decide what I wanted to do. I am planning to become a fully qualified ACCA accountant."
Discover more about our accounting and finance courses, including our BSc (Hons) Accounting and Finance.