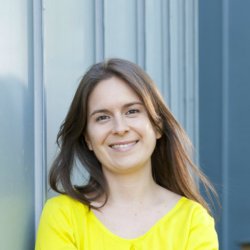 Diana Lima
"The main challenge of doing a PhD is staying motivated, which is why it's so important to be part of such a positive, friendly academic community."
"My research is focused on understanding why banking regulation and supervision failed to prevent the financial crisis of 2007/8 and what could be done through research to prevent similar crises in future. My PhD studies specifically focus on how banking regulation can be implemented in order to increase macroeconomic resilience to financial shocks.
When I'm asked why people should study at the School of Economics, I always highlight the quality of the supervision.
 My supervisors have been extremely helpful and are always available to discuss any of my research questions. The main challenge of doing a PhD is staying motivated, which is why it's so important to be part of such a positive, friendly academic community.
During my time at the University, I have enjoyed some great opportunities. I've attended seminars and conferences, been able to showcase my research, travelled around the UK and abroad, met people from all over the world and taught some modules at the School of Economics to second and final year students.
In July I will start an internship for PhD students at the European Central Bank in Frankfurt. I will then submit my PhD thesis and go back to my home country to use the knowledge and expertise I've developed at Surrey."
Discover more about our economics programmes, including our PhD Economics.