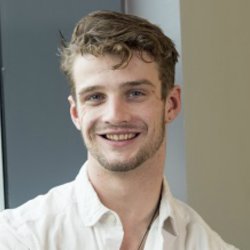 Dylan Wakerley
"My proudest achievement on placement was probably working on some of London's biggest, most iconic buildings."
Course
Civil Engineering
Placement company
Balfour Beatty
"Professional Training wasn't something I'd really considered before coming to the University of Surrey but having done a placement year, it's definitely something I'd recommend.
I won an ICE (Institution of Civil Engineers) scholarship during my second year and was paired with Balfour Beatty – the largest construction company in the UK – which guaranteed me work placements and also a job post-University.
My Professional Training placement was spent with Balfour Beatty's Ground Engineering department, in the large diameter piling division.
I was first based in central London where I worked as a junior engineer on skyscrapers such as One Nine Elms in Vauxhall and 100 Bishopsgate in the City. My main duties were around quality control, design transfer, logistics, and health and safety.
I then moved to Glasgow where I was given responsibility for a piling contract. This turned out to be very challenging but a great learning experience: the ground in Scotland is well known for being horrifically hard which means that drilling very often goes wrong, leading to non-conformances.
Some of the best things about my Professional Training year were getting the chance to live in central London, experiencing an environment which is obviously very different to university, and dealing with different types of people.
"From the Surrey Hills, where my parents live, I can see one of the buildings I helped to build."
Construction has changed so much in recent years, with a lot more emphasis on quality control nowadays, which meant that I'd often be in the position of giving new guidelines to a highly skilled worker who had been with the company for decades.
My proudest achievement on placement was probably working on some of London's biggest, most iconic buildings.
It doesn't surprise me that Civil Engineers who've gone on a Professional Training placement score around ten per cent higher in their final degree. You gain so much practical experience and develop a better work ethic: having become used to proper working weeks, studying suddenly doesn't seem so bad!"
Discover more about our civil and environmental engineering programmes, including our MEng Civil Engineering.