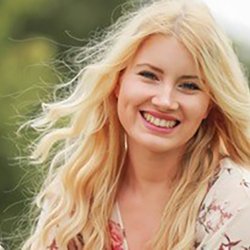 Emma Theobald
"I really enjoy research and the challenge it brings."
Course
Veterinary Medicine and Science
"I have always been very interested in animals and their behaviour, and gained a lot of work experience in animal welfare settings as a child. I really enjoy research and the challenge it brings, thus I was keen to do a PhD to develop a career in research. I have a real passion for veterinary medicine research and love that I can apply my knowledge, as well as expand my skill set, in a meaningful way.
The fact that my research is having real world applications on canine health is very important to me.
I first developed a keen interest in the link between physiology and behaviour, particularly in animals, through my undergraduate studies in BSc (Hons) Psychology with Human Biology at Plymouth University. Here I specialised in Neuroscience and gained experience in brain imaging analysis. I then went on to further specialise in Behavioural Neurobiology through studying MSc Animal Behaviour at University of Exeter, working on hemispheric laterality in animals.
I am now continuing to develop my investigation in Behavioural Neurobiology by working for a PhD in Veterinary Medicine and Science at the University of Surrey, applying my knowledge of animal physiology and behaviour to a welfare setting. My research is investigating the chronobiology of household dogs using wellness monitors; exploring if it is possible to use this to detect illnesses in dogs.
I decided to come to Surrey for my PhD because I was really drawn to the University's new School of Veterinary Medicine. Their state-of-the-art facilities and focus around innovation and collaboration is inspiring.
"It is very exciting to be part of a dynamic university and be able to be involved in so many different aspects of university life."
It is also a very beautiful campus, set within a great town, which was also very appealing.It is great being so close to London. My family are from the South West, UK, therefore visiting London was a big trip when I was growing up. Now I regularly visit London with ease. I was also given the opportunity to take a week's course in Sweden to aid my academic studies.
 It was fantastic to collaborate with another university and meet other researchers in my field from all over Europe.
So far, I am thoroughly enjoying my time at University of Surrey. The University offers a lot of resources and support for PGR students. As PGR representative for the School of Veterinary Medicine, I am involved in a lot of meetings and discussions to ensure that students get the most out of their time here.
My supervisor has been a big support and each new supervisor has added new insights into my research and offered different opportunities. Predominantly I have been able to use the School of Veterinary Medicine's vHive (The Veterinary Health Innovation Engine), which is a collaboration between the University of Surrey and Zoetis. They are innovating research into technology including wearables for animals. They offer state of the art resources and collaboration.
I believe collaboration is very important and my research is based on collaboration. It is jointly funded by University of Surrey and a company, Zoetis. The collaboration has not only made my research possible, but also offers me a greater range of experiences, such as insight into research within industry and frequent presentations of my research to funders. Furthermore, to aid my research I have collaborated with many other researchers and academics from other departments across the University. 
"By sharing skills and expertise from different areas, I am able to achieve a lot more than I would have if I was researching alone."
Four months into my PhD research I was runner-up in the British Kennel Club's, Kennel Club International Canine Health Award – Postgraduate Student Inspiration Award, 2017. I got to travel to the British Kennel Club in London and it was a very exciting opportunity. I felt very honoured to be a part of it and represent the University of Surrey.
I thoroughly enjoy the opportunities offered through the sports and societies available at the University. I have particularly enjoyed the Equestrian Club's new Polo Club and the facilities at the Surrey Sports Park. Additionally, I have loved getting involved in demonstrating at the University. It has helped me gain more confidence and has been very rewarding.
I aim to continue into academia and hope to do postdoctorial research within a university. I enjoy demonstrating and being involved in this type of research environment, particularly at University of Surrey. However, I also like how my PhD has given me opportunity to gain skills and insight into research within industry. I feel this leaves more options open for me as another possible avenue after my PhD studies."
Discover our programmes in veterinary medicine and science, including our PhD Veterinary Medicine and Science.