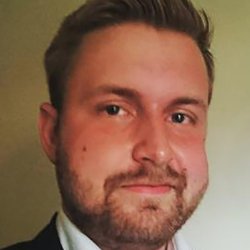 Gareth Coffin
"I've realised just how great it feels to apply the theory you learn at university to a real, practical challenge. It is awesome to see the equations and maths come to life in a real system."
Course
Chemical Engineering
Placement company
Mondelēz International
"I chose to spend my placement at Mondelēz International in the Global Chocolate Research, Development, Quality and Innovation (RDQI) Process Technology team, which is responsible for discovering and developing new technologies for use in the food industry.
I found this fascinating for a number of reasons. Fast moving consumer goods (FMCG) industries like confectionery are tremendously exciting because market and consumer needs are continuously changing, so every day is different.
Getting the chance to work in R&D also appealed because it's requires a different way of thinking compared to a classical engineering role.
Finding a placement was reasonably straightforward. Although the application process – which can include psychometric testing, different types of interviews and assessment centres – sounds daunting, there's so much help on offer from the University that you soon become a pro and get the job you want. At the very least, it's great practice for doing real job applications.
During my placement I was treated exactly like a fully-fledged member of staff. The projects I was given to manage and lead had significant business impacts. In one project I carried out pilot plant investigations using prototype equipment to optimise much of the business's manufacturing equipment, applying knowledge about fundamental mechanics, physics and fluid mechanics. For another I worked at factory level, installing a piece of in-line analytical equipment on the working production line and using it to develop Model-Predictive Control for the plant.
I also assisted a colleague in designing a brand new piece of analytical equipment before travelling with him to the Milka Factory in Germany to train operators and the R&D team in the new equipment. This was a fantastic opportunity to see different ways of working, and one I didn't expect to get on placement. Another achievement I'm proud of was being part of a team which won an intern challenge for waste reduction – in fact our idea was so successful that it is now going to be implemented.
On my placement I learned not to be worried about what I don't know – no-one expects you to come in being an expert in your field, and you learn 80% of what you need to know on the job. I also discovered what my strengths and weaknesses are, which is going to make working at new places in the future much easier. Finally I've realised just how great it feels to apply the theory you learn at university to a real, practical challenge. It is awesome to see the equations and maths come to life in a real system.
After graduating I will be returning to Mondelēz which has offered me a job in the same team, this time focusing on modelling and simlulation. This has taken the pressure off finding a graduate job in my final year – another wonderful benefit of doing a placement."
Discover more about our chemical and process engineering programmes, including our BEng and MEng Chemical Engineering.