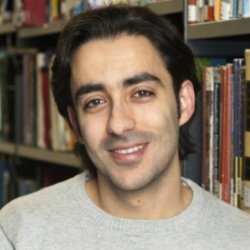 Hussein Dawi
For overseas student Hussein Dawi, the Hardship Fund made the difference between finishing his course and having to drop out of university.Lebanese national Hussein, who studied Computing and IT at the time, used money from the fund to ease the burden of accommodation and living costs, allowing him to concentrate on his studies rather than worry about his finances.
Course
Computing and Information Technology
I have to say that the Hardship Fund really saved me from a lot of troubles," he explained. "Without that help I would not have been able to continue at Surrey.
I'm really grateful to the University and especially to the donors who have helped me and other students who have been through the same problems.
I appreciate when people look after others – that's very important in life and I would always want to do the same if someone else asked for help."
Hussein, who is partially deaf, graduated in summer 2012 and intends to pursue a Masters or PhD next.
Whether that is at Surrey or elsewhere, Hussein said he will always remember his time at the University fondly.
He added: "Before I came to Surrey I went to London and all around the UK to see what there was. Then I made the final decision to study here. Why? Firstly, the University is in a very good position. Secondly, I knew some people who lived here.
"But more than that, the outlook here is amazing – it's very green and the people are so friendly. The staff are lovely and it all helps to create a very good atmosphere."