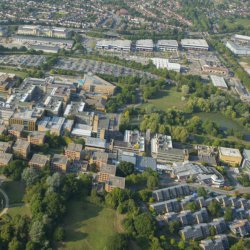 Ian Sandle
"Surrey has given me the technical background and specialist knowledge I need to carry out my current role in bridge engineering." 
Course
Bridge Engineering
"I completed my first degree in Civil Engineering back in 1986 and have worked in various design, management and specialist civil engineering roles since then.
In 2008, a change of direction took me to my employer's highway structures group and I was looking for some CPD courses to bring me up to speed.  Some of the Bridge Engineering modules from the Surrey MSc programme stood out as meeting my needs so I signed up with the intention of doing perhaps two or three modules.
However, the quality of the lectures and course material as well as the challenge and sense of achievement kept me coming back for more, and in four years I was able to complete the programme of eight modules plus the project. It was hard work, but the flexibility of the part-time programme enabled me to study as well as continue with full time employment and look after my young family. 
The project within Surrey's MSc Bridge Engineering was particularly rewarding as I was able to link an independent piece of research work with a real-world project for my employer. 
Surrey has given me the technical background and specialist knowledge I need to carry out my current role in bridge engineering.  And of course the MSc is a valuable addition to my CV."
Discover more about our Civil and Environmental Engineering programmes, including our MSc Bridge Engineering.