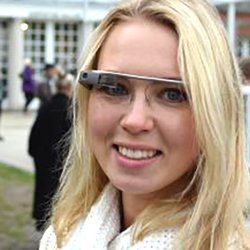 Irina Tsyganok
"Surrey is the best educational choice I have ever made."
Course
Computing and Information Technology
"Surrey is one of the best universities in the UK, with a high student satisfaction and graduate employment rate, benefiting from excellent facilities and prioritising students' wellbeing.
Coming to Surrey was an easy choice for me to make.
Lecturers in the Department of Computing are knowledgeable and passionate, and my supervisor is the best supervisor I could wish for. He is always happy to share knowledge, advice and support.
The facilities are excellent; the library and Austin Pearce labs have been my learning hubs for the past three years. Surrey is very green, and the Sports Park is amazing. The University seems to have everything a student needs close by.
I would say that my biggest achievement was developing an app for Google Glass for my Professional Project, which attracted quite a bit of interest and received positive feedback from industry experts and potential users.
I started off as a complete beginner, but now I have learnt to code and create apps. My degree-based knowledge has enabled me to teach programming to primary school children and I have also secured a place on an IT graduate scheme with Net-A-Porter.
I am proud of my University and sincerely recommend it to my friends. In one sentence, Surrey is the best educational choice I have ever made."
Discover more about our computer science programmes, including our BSc Computing and Information Technology.