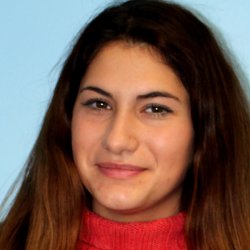 Isabel Martins
"The Open Day and Surrey's position in the league tables were the main reasons I chose to apply here."
"I've always wanted to get involved in a field that impacts people, so that I can work toward improving it in the future. Politics fits that bill.
I really enjoy the modules they offer on our programme as they cover a wide range of topics relating to politics. The academics are constantly available for any help and extremely friendly.
Living in university accommodation was an great experience as it offers everything you require on campus and the accommodation itself was excellent.
I am part of the cheerleading society as a fundraiser and I am very thankful I joined as it's where I've made my closest friends.
I think the campus and the town are the best elements about life at Surrey as they are both beautiful and a very friendly environment to be in.
I have become much more independent since I started at Surrey - my plan for the future is to build a career in parliament."
Read more about our politics programmes, including our BSc Politics.