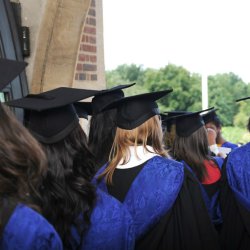 Johnny Ying Jiang
"I really appreciated the time I spent at the University of Surrey and I am grateful for the role the university plays in preparing students for their future careers and equipping them with practical skills."
"During my studies at the University of Surrey business school, I was a proactive student and participated in various university academic, social and volunteer activities. I was selected to be a China Student Ambassador by the South East England Development Agency for the London 2012 Olympic Games.
This programme was initially created by local government to select a student representing their own country who studied in England and to assist their countries' Olympic committee delegations' visits in the UK, to promote economic, trade, and tourism links between the UK and different countries.
After graduating, I started my career as a management trainee in a leading automotive technology company located in Norwich, Norfolk. During that time, I travelled between China and the UK in a business development role, which allowed me to apply what I had studied at the University of Surrey, undertaking cross-border business development.
"Since 2012, I have been based in China and have been working for a boutique investment bank which provides financial advisory services, overseas IPO and M&A services for Chinese companies."
Recent years have been a new era for Chinese companies, as they have not only been exploring domestic market growth but have also been establishing internationally recognized enterprise standards. There are many synergies between different countries in the fields of green tech, consuming, health care and TMT etc. What I have learned from the University of Surrey and overseas work experience have given me a profound understanding of various cultures, decision-making processes and how to optimize transaction procedures.