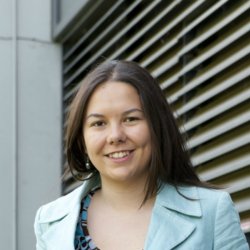 Katie McManus
"I was interested in learning more about sustainability and the environment after a module on Green Politics in my final year studies at Surrey."
Course
Sustainable Development
"I am hoping to work in an environmental-related area after finishing the course, so learning more in this area is an advantage. All the academic staff are very helpful including my personal tutor and module leaders. The fact that the course is multidisciplinary has meant that I have learnt content from a variety of areas. It also means that students from different backgrounds and work experience were on the course too. Much of the course highlights how we can apply our studies to working life, so I feel prepared to go forward with this. There is a lot that the programme offers and Surrey is a great place to study. As a result of my course, I will have more opportunities in the future."