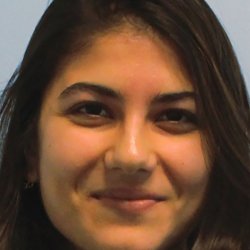 Kayanush Patel
"I chose to come to Surrey due to its fantastic academic reputation and friendly atmosphere."
"I chose to come to Surrey due to its fantastic academic reputation, which was showcased by its position in the league tables. It also has a very friendly atmosphere for international students which made my transition into the country a lot easier.
I chose to study BSc Business and Management as I always wanted to work in the corporate world and having a business background education is a prerequisite. I am passionate about it because it is the most practical subject one can study. It is so vast and covers so many aspects, yet all are relevant in daily life.
I would strongly recommend the programme I have chosen, as it is extremely well structured, taught and managed in a professional manner. I enjoy the lectures the most because they are taught clearly and systematically, and give me an opportunity to gain new knowledge. The tutors are most helpful and try to give a personal touch whenever possible. 
Living in university accommodation has enhanced my experience as it is very convenient and has an excellent location close to Tesco, town as well as Surrey Sports Park. 
I am a part of Enactus Surrey Commercial - a society committed to using the power of entrepreneurial action to transform lives and shape a better, more sustainable world. It has helped me apply business knowledge in practical scenarios and has also given me the opportunity to interact with classmates outside lectures.
I have changed a lot since I first came to Surrey; my work study methods have improved, enabling me to multitask, I have become more flexible and adaptable and have improved my team working skills. After I graduate, I want to complete my Masters in the UK before I return to Mumbai.
I know I have made the right choice of coming to Surrey - the experience really has exceeded my expectations."
Read more about our business and management programmes, including our BSc Business and Management.