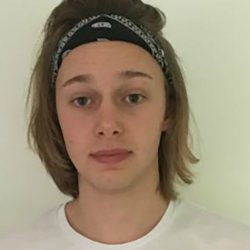 Matthew Paddley
"I would say that I've had the best three years of my life at Surrey by far – and I'd recommend the University to anyone considering higher education."
Course
Chemical Engineering
I chose to study chemical engineering because it is the perfect combination of maths, chemistry and physics – the three subjects I enjoyed most at school. Chemical engineering not only offers a vast number of opportunities when it comes to employment, whether it be in the energy, manufacturing or pharmaceutical sectors, but has the added incentive of enabling you to earn a great salary. I am also following in the footsteps of my grandad, who was lucky enough to work all over the world during his career as a chemical engineer.
The Chemical Engineering degree at Surrey gives you the opportunity to apply your knowledge to a wide variety of practical experiments, which gives you an insight into what life as a chemical engineer in the real world is like.
The Department has a vast range of bench top experiments and, due to open this year, an updated HESS Rig where you get the chance to run a small scale process with your colleagues to produce defined products in specified quantities. There's also a dedicated computer lab with specialised chemical engineer software, which we can use throughout our time at the University.
I chose Surrey not only for the reputation of its Chemical Engineering Department and staff, but also for the opportunities the University could open for me – particularly the chance to do a Professional Training placement year. I'm currently on placement at EDF Energy in Dungeness B power station where I work in the chemistry department alongside engineers to help with day-to-day operations of the nuclear power plant. Although I'm only at the start of my placement year, I'm already seeing the benefits, both on a personal level and for my education and potential employability. This experience is amazing for an aspiring engineer.
From my time on placement, I would like to look for a job in the energy and power sector when I graduate, although having loved the university lifestyle I am also considering continuing my studies, possibly in mathematics.
Surrey as a whole offers the perfect balance to university life. There's always a sense of happiness around the campus, with the Students' Union staging activities and events all year round to give everyone a break from studying. In my first year I lived in International House on Stag Hill campus, which allowed me to make so many new lifelong friends and enjoy my time at University. I would say that I've had the best three years of my life at Surrey by far – and I'd recommend the University to anyone considering higher education.
Discover more about our chemical and process engineering programmes, including our BEng/MEng Chemical Engineering.