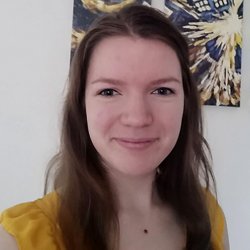 Melita Zvirbule
"I enjoy that my course keeps me up-to-date with the current innovations in medical engineering field."
Course
Biomedical Engineering
Placement company
Renishaw Plc
"I chose Surrey mainly because of the course. As with most medical engineering courses the first year included modules that were shared across different engineering disciplines to give everyone the same base knowledge. Surrey was different in that it included medical engineering modules in the second year, whereas most universities that I considered did this in the final year. Surrey's rapid growth and successes have reflected in the quality of modules and the options available to me later on in the degree. Another factor in choosing Surrey was the option of carrying out a year-long placement. I know that a degree and the theory is very important for your future career, however, in my opinion, it is much more important to know how to apply it to practical situations. Therefore the option to do a placement was what made my decision.
In the first lectures I was lucky to find friends in my course mates which made the university firsts I experienced all that more enjoyable.
I enjoy that my course keeps me up-to-date with the current innovations in medical engineering field. For example, I took a Biological and Tissue Engineering Module, where the coursework involved reviewing a paper on a breakthrough in the field. I also enjoy being part of challenging design projects, currently, I'm part of a group tasked with designing a Stroke Rehabilitation device. 
I would say that the staff and facilities are great. The academic staff are always there to help when you are struggling to understand the material. I remember being stuck on a past paper exam question during my revision. I then contacted the module lecturer and arranged a meeting in which he explained theory behind it. I also enjoy that we have 24hr access to computer labs where all the software is available to use. In one of my modules, I was able to use the gait analysis lab for an experiment.
I've been part of EARS (Electronics and Amateur Radio Society) since second year, which started with me attending their Arduino course. I gained a better knowledge of electronics and was able to apply it to my course projects. At the end of the year they organised a trip to the International Rocket week in Scotland to which I went.
I would say that the best thing about Surrey is the social life. I don't include the nightlife in that category. By social life I mean friends, as Guildford is quite a small town, meeting up with your friends is quite easy as everyone is within walking distance. It also helps that there are facilities such as Airhop, spectrum and the cinema which makes life in Guildford more interesting. Another good thing about life in Surrey is the proximity to London. For example, you are guaranteed to have a chance to see your favourite band perform. I was very excited to see Frank Turner preform at Alexandra Palace, and it only took me just under an hour to get to the venue.
For my Professional Training placement I worked at Renishaw Plc, near Bristol.
I was working at their Neuroglial Applications Department. As an R&D department they were developing a drug infusion device capable of delivering substances across the blood brain barrier. One of the highlights attending a surgery where the device was implanted in the subject as part of a clinical trial. I also had a task of creating a presentation showing individual steps of the implantation procedure. The images of the procedure I made using a Computer Aided Design (CAD) software. The presentation is now used for training new neurosurgeons and their supportive staff for them to gain a better understanding of the procedure. 
One of the key skills was the awareness of Design for Manufacture. This is crucial to a lot of companies to ensure that their product is successful. I learned more about it and how it is applied in practice during my placement. As expected team work skills became essential and I improved them to progress my work and contribute to my colleagues' work. As well as team work, the skill to clearly communicate is a necessity in engineering, especially when you want your colleague to have a good understanding of what you have and want to achieve within your work.  I have also gained project management skills as in a workplace you are expected to manage yourself well to produce results within the deadline. These skills have definitely helped me to stay on top of my work in the final year.
I had a supervisor assigned to me in the workplace, who was amazing. He thought me about the industry and helped me develop as an engineer. I also had an excellent group of people within the department. When I needed help, I always got it. University visiting tutor was also great. He made sure that the work assigned to me during the placement was challenging and appropriate to my degree.
The placement opened my eyes to how a medical device industry works and how what I am learning in my degree will apply to it. I now have a better understanding of where I want my career to go.
One of my highlights of studying here was getting the Ingenuity prize from IET in ScraphEEp challenge. In a group of four we built a working airship from two balloons and scrap electronics parts. 
Surrey has made me grow in to a confident person that is ready to face any upcoming challenges. I have made great friends, learnt new skills and taken part in various events which have made my life here amazing."
Discover our mechanical engineering courses, including our BEng and MEng Biomedical Engineering courses.