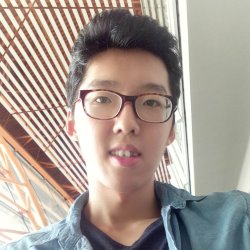 Meng Long
"The tutors here are very patient and help you to build up your knowledge by making a little progress every day. They will explain a topic until it makes sense."
Course
Information Systems MSc
Like many students from China, I wanted to have the opportunity to study abroad for my postgraduate programme. I chose to come to Surrey for my Masters because it's one of the best universities in the UK. It's only a short distance from London, which is convenient, but also offers peace and quiet when you need it. Having lived in Beijing for many years, I didn't want to live in a large city when I came to study abroad.
I'm studying for the MSc Information Systems because it focuses on a specific area which interests me. I like the combination of theoretical and practical course content.
Although I sometimes struggled with programming during my undergraduate studies, I've really enjoyed this aspect of computer science at Surrey: the tutors here are very patient and help you to build up your knowledge by making a little progress every day. They will explain a topic until it makes sense. They also make a lot of content available online, such as lecture notes or lab instructions, which enables you to go over them in your own time.
The facilities in Surrey's Department of Computer Science are very good. I use a number of lab rooms – including the security lab – and am able to visit the labs beforehand using my student card, which really helps me to prepare for the session.
I live in University accommodation at Bellerby Court on Manor Park, which is one of the best things about Surrey for me. It's the perfect place to rest after lectures, study, pursue your hobbies and have fun.
There are plenty of activities to get involved with at Surrey when you want a break from studying. One of the best things I've done is take part in the Surrey Idol Competition which was organised by the CSSA (Surrey's Chinese Society). After performing in the initial competition I was promoted to the final at Wates House when I sang a song accompanying myself on the piano. This was a great boost for my confidence!
When I complete my Masters I plan to go back to China and find a job in information systems. Being able to play my part in the systems of the future is something that inspires me.
Discover our programmes in Computer Science, including our Information Systems MSc.