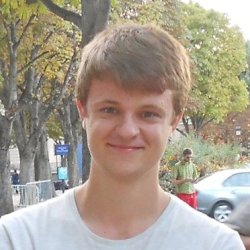 Thomas Speed
"The University of Surrey has opened me up to new experiences."
"Economics is important to me because it is integral to the day to day operations of a country, from large scale government policies to individual decision making. It can be used as a tool for change both domestically and internationally.
The modules I have taken at the University of Surrey allow you to see why Economics is such a valuable subject to study. Economics provides you with a skill set that can be adapted to a wide variety of roles once you graduate.
The variety of modules offered in the different years and how much control you have over choosing them was a factor I considered when applying to the University of Surrey.
I also considered the post-graduate prospects within the department and the networking opportunities the university provides.
The professional training year was the deciding factor in me choosing Surrey because it seems so beneficial.
The academics in the Economics department are all very knowledgeable and they value the feedback their students have. I am an academic rep which means that I listen to comments my course mates have about the course and communicate this back to the department.
Our departmental Economics and Finance Society, led by students, has a notable focus on investment and finance, organising many guest speakers, careers advice and networking events that enhance our university experience.
In my first year, I lived in university accommodation which had a great location. I lived with other economics students which helped a lot with coursework, exam revision and general queries.
I am also part of the Ultimate Frisbee club. This allows me to have fun and keep fit. I have make friends with people outside of my course and year which has been really good and I would recommend it to anyone.
The Surrey Sports Park is also without a doubt one of the best things at the University of Surrey and it works well with the Students' Union to provide both competitive and social sport.
The University of Surrey has opened me up to new experiences. I am looking forward to next year where my placement will introduce me to the industry; hopefully gaining contacts that will kick start my career."
Discover more about our economics programmes, including our BSc Economics.