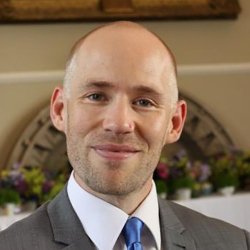 Tim Goodman
"Choosing to do an industrial placement year gave me a headstart on the career front, and this is something I'd highly recommend to anyone."
"As a senior applications engineer at BOC gasses (the largest provider of industrial, medical and specialist gasses in the UK and Ireland) I design bespoke gas distribution systems for various industrial customers nationwide. It's a comprehensive role that requires me to project manage the build, installation and commissioning of each system. The most satisfying aspect of my job is the broad spectrum of industries and technologies I get to work with on a daily basis.
Studying at Surrey certainly set me on the path to my current career. Throughout the BEng course there's always a focus on employability, and an emphasis on both the practical aspects of engineering and the theory.
During the first year, for example, we headed off to Guildford College to learn how to weld and use machine tools, while in the final year, we had to 'sell' our design projects to our peers in true 'Dragon's Den' style.
Choosing to do an industrial placement year also gave me a headstart on the career front, and this is something I'd highly recommend to anyone. It enabled me to learn how to apply my academic knowledge and gain valuable real world industrial experience – not to mention the fact that the extra cash after my second year came in extremely handy!
I followed my BEng course with a one year MSc in Materials Science which enabled me to use the state-of-the-art materials facilities on campus at Surrey such as electron microscopes. Working on cutting edge technologies in the materials science field at this time in my studies turned out to be a key driver in securing my current role.
Thinking back over my time at Surrey, my strongest memories are of the lifelong friends I made from the course, sports teams and Students' Union. I'd encourage current and future students to get involved in plenty of extracurricular activities. I believe that balance is everything in life, and the wide range of societies and sports on offer at Surrey allow you to find new friends and experience new things, as well as providing a much-needed break from studying."
Discover more about our mechanical engineering sciences programmes, including our BEng Mechanical Engineering.