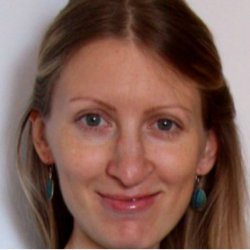 Victoria Matey
Victoria Matey is co-founder of Matey Events, where she brings the latest information on industry trends and practices to Russian event professionals and supports companies wishing to move into the Russian events market.
When I was awarded Ford Foundation International Fellowship in 2010 I had an opportunity to choose to study at any University I would like and I had to consider a variety of factors from availability of the programme module, to location, to students' feedback, in order to make a choice.
I chose the University of Surrey for three main reasons. Firstly, because there was a programme structure and module content which seemed highly relevant to me and met my expectations about what I thought I required to study to further improve my qualification.
Also, what appealed to me at the time was the comprehensive and thorough reply from the programme leader who took her time to answer all my questions about the course and clarify some things I was not sure about.
Thirdly, I paid attention to the rating of the University particularly in Tourism and Events subject, and although this was not a decisive factor for myself I thought rating could reflect the quality of teaching and students feedback on various aspects. Now I can say I was absolutely right to rely on those three reasons and that I made a perfect decision when I chose the University of Surrey.
My first qualification was in linguistics, but my career at some stage turned in another direction. After years of work experience as an events professional I was willing to grow further and felt I needed a theoretical background in Events Management.
My masters degree has certainly had an impact on my career as the course provided me with plenty of information on the current state of affairs in the industry, trends, best practices and case studies, as well as the opportunity to meet industry experts, network and get to learn new subjects – all these are definitely required for better performance as an events professional and give one a better chance of career growth.
Whilst still a student I started my work as Project Co-ordinator for the SETsquared Partnership, a collaboration between the universities of Bath, Bristol, Exeter, Southampton and Surrey, which was named Europe's number one University Business Incubator Programme in 2013. My main responsibilities included co-ordination of SETsquared's annual high-profile event, Investment Showcase, as well as other events support. I also worked on online and offline communication strategies and activities within SETsquared, including social media, website development and marketing issues.
At then moved on to work as Project Director for a young and dynamically developing Russian-British event management company, Redenex. The company specialized in running international and domestic events and I managed a team of professionals to deliver high quality event experience for our attendees. Most recently I have co-founded my own company, Matey Events, where we aim to bring the latest information on industry trends and practices to Russian event professionals and to become a beacon shining light on the Russian events market for foreign companies wishing to expand.
The first thing that comes to my mind when I picture Surrey is its lovely green hills and trees in blossom in spring. It's an absolute beauty. But there is much more to say about Surrey, and not least of all I would highlight its people and community traditions, be that Christmas carols or Open Days at the University.
These are my top four tips which I think might be useful for the Surrey prospective students. These proved to be quite handy for myself, so I speak out of experience:
Before moving to the UK, get in touch with people who've been there. Alumni from the university, and particularly from your course, are the best source of information about the University procedures, campus life, living costs etc.  If they are your fellow citizens, it is always a good idea to ask what to bring with you from your country (customs permitted of course). They are your 'secret agents' giving you invaluable pieces of advice on the things you would never be able to find in the most detailed and useful guides on the subject. Usually the University's International Office can provide you with a few names to contact in advance, but I would say be proactive in this matter, ask friends and friends of friends and connect with as many insiders as possible, to get as much info as possible. Remember, every individual's experience is unique so if it really matters, you would need to compare what different people say on the same issue; this way you get what is most likely going to be true for yourself. Of course even in this case what you will find out in reality may differ, but isn't it exciting? This is an amazing part of the whole idea of studying in a foreign country and getting to know new things every day. You'll be able to share it then!
Do not miss out on Student Union activities. They usually cater for any hobby/interest you can think of, so do use this opportunity to not only go clubbing but to reach many amazing places cheaply, take part in developing University policies or learn fun skills in classes like Pumpkin carving!
Explore the country. The United Kingdom is a beautiful country. When I got there I immediately realized that all I'd found quintessentially British whether reading Agatha Christie novels, watching Jeeves and Wooster, listening the Beatles, or getting red postbox and Big Ben Tower souvenirs - was absolutely, genuinely, unreservedly true. Whatever you choose – well-known sights or hidden gems – you'll enjoy it I promise.
Take all the knowledge you can carry that is given to you. UK universities are well recognized and established in the world, and this is a great chance to be up to speed with the newest trends and developments in your field.
It definitely is. I only regret that many offline activities the University provides for its alumni network are held in the UK (understandably)  - unfortunately it's not always possible to attend such. So - as is my case - when I am not available to travel to face-to-face meetings, I try to take part in as many online activities for alumni as possible.