Transforming bins into blooms project
Find out more about the work we are doing in collaboration with Green Team Interiors, our Horticulture team, and our students.
About the project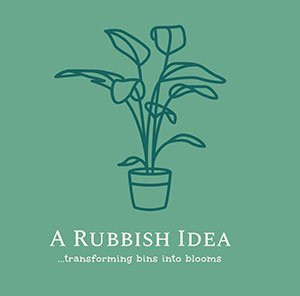 To reduce the number of single-use plastic bin liners on campus, we are phasing out desk bins across the University and have started to introduce a more streamlined waste management system.
The desk bins which we have phased out are now being upcyled within the 'A rubbish idea: transforming bins into blooms' project. Repotting sessions have been organised to provide a second home to plants donated by Green Team Interiors and relocate these across university offices. 
How to take care of your plant
To help you take care of your plant, we have produced a quick guide. 
What's next?
We are currently working on organising further repotting sessions and getting more staff and students involved in our project.
If you would like to get involved or request a plant to brighten up your office on campus, please send an email to sustainability@surrey.ac.uk.