---
press release
Published:
09 August 2023
Faculty of Engineering and Physical Sciences (FEPS) Foundation Year team wins prestigious CATE award
The University of Surrey's FEPS Foundation Year programmes equip students with the mathematical and academic study skills necessary to reach their potential, say the winners of the prestigious AdvanceHE's Collaborative Award for Teaching Excellence (CATE).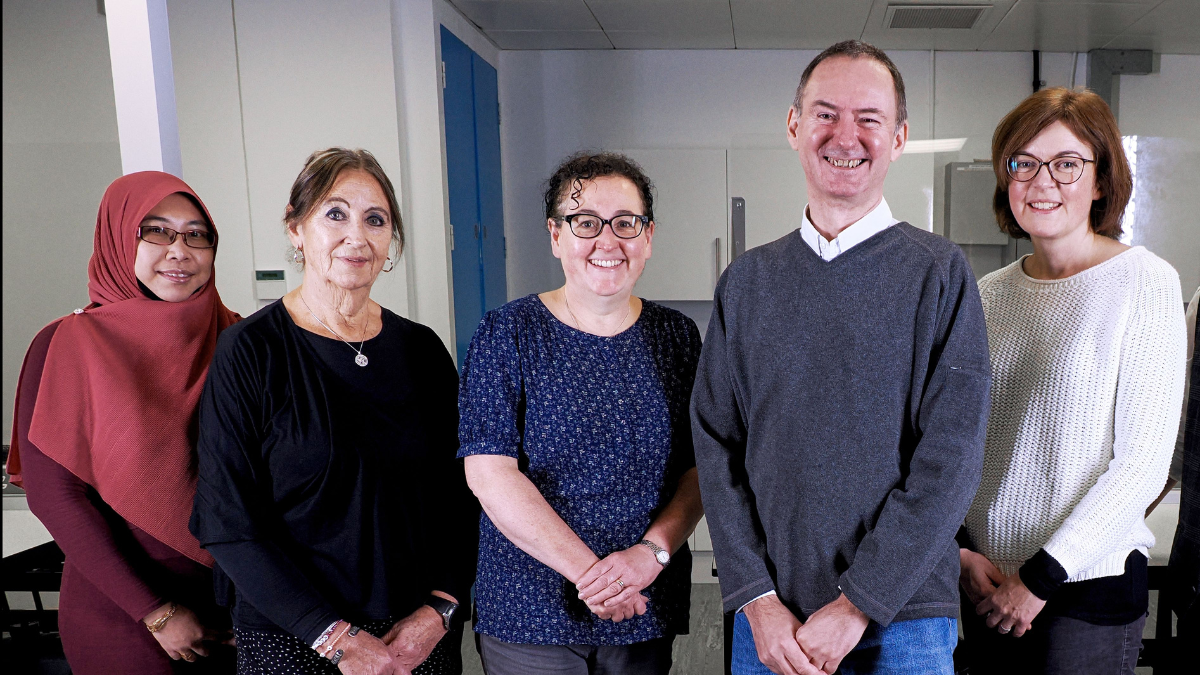 AdvanceHE (a sector-wide charitable organisation) has awarded Surrey's Engineering and Physical Sciences and Mathematics Foundation Year Teaching team a CATE award for its outstanding contribution to teaching and learning. The CATE award recognises the key role of excellent teamwork in UK higher education.   
 
In particular, the review panel praised the team for its collective vision to develop confident, academically resilient learners through a programme of integrated mathematical and academic skills. It was also clear how their collaborative approach underpinned the teams' achievements and student outcomes. 
Professor Osama Khan, Pro-Vice-Chancellor, Academic, at the University of Surrey, said: 
"This remarkable team has helped students who narrowly missed direct entry excel academically, and they have fostered an inspiring culture of collaboration which we aim to replicate throughout our entire institution. 
"Their resilience, strategic use of resources, and shared educational philosophy have contributed to a marked rise in our student satisfaction and progression results." 
Richard Harrison, Engineering & Physical Sciences and Mathematics Foundation Year Teaching Director of Learning & Teaching, said: 
"The integration of mathematical and academic skills is a cornerstone of our programme structure. When we first started designing this complex and diverse programme, we believed it had the potential to be at the cutting edge of innovative transitional education. Thanks to the efforts of a dedicated team and our shared vision, we have successfully cultivated an outstanding programme that has brought great value not just to our own students but to the wider institution.  Feedback from our students is a testament to the success of the programme and the positive impact it has on developing the students' confidence, fulfilling their potential and realising their ambitions. 
"We are proud of this award and will continue enhancing our programmes to best meet the needs of our future students."  
Surrey's Faculty of Engineering and Physical Sciences Foundation Year was established in 2018, and such was its popularity that it grew rapidly from an initial intake of 50 students to a current intake of around 130. The six-member team offers innovative programmes with a unique integrated approach to developing mathematical and academic study skills.  
The team includes: Richard Harrison (Director of Learning & Teaching), Alison Taylor (Engineering & Physical Sciences Programme Leader), Lewis Baker (Mathematics Programme Leader), Carol Spencely (Senior Personal Tutor), Alifah Rahman and Pat Warner. 
Media Contacts
---
External Communications and PR team
Phone: +44 (0)1483 684380 / 688914 / 684378
Email: mediarelations@surrey.ac.uk
Out of hours: +44 (0)7773 479911