Postgraduate open events
We run a variety of postgraduate open events throughout the year, such as virtual open events, to help you discover more about studying and life at Surrey.
Postgraduate virtual open week
Wherever you are in the world, you can find out more about Surrey and what you can expect as a masters or PhD student.
We're still taking registrations throughout this week, so you can join us online at any point! Our menu of options of live and on-demand content will provide you with all you need to help you choose Surrey for your postgraduate study. Explore our schedule on what to expect.
What to expect
Each day, we have a special focus with live events happening throughout, giving you the chance to ask questions and interact with staff and students. And in case you miss anything, recordings of the live events will be made available until the 21 April.
On-demand content about our postgraduate programmes and FAQs is also available to help you navigate your postgraduate journey.
Monday 27 March
General information
Join us for webinars about student life, accommodation, finance advice, careers support and our alumni.
Introduction on PhDs
Join a welcome talk with the Doctoral College and live Q&A webinars with academics, support services and current research students.
Tuesday 28 March
Introduction on masters
Start your postgraduate journey by learning about the 100+ masters programmes at Surrey, join live subject webinars and chat with our academics and current students.
Wednesday 29 March
More about PhDs
Watch our live talks by leading research experts discussing research projects at Surrey, view our campus and facilities online, and chat in more depth with our academics and current research students.
Thursday 30 March
Deep dive into masters
Dive deeper into our masters programmes by trying out a taster lecture, view our campus and facilities online, and chat in more depth with our academics and current research students.
Friday 31 March
Applying to Surrey
Equip yourself with all the information you need to take the next step in your application journey by hearing from our academics and funding specialists. Our staff and students will also be on-hand to answer any final questions you may have.

Register your place now
Once you have registered, you'll be able to join our postgraduate virtual open week and explore the full event schedule.
I remember feeling comfortable as soon as I got to campus. It felt right. The staff were friendly and enthusiastic, and the campus was nice. I remember going home and knowing that's where I wanted to go.
Ruth Carlson, Civil Engineering MEng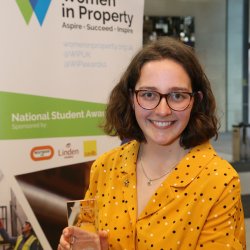 Looking back, coming here was one of the best decisions I have ever made.
Shahbaz Kamran Khan, International Relations (International Intervention) MSc