Postgraduate research application guidance
Explore our advice and see what sort of things you need to consider – from finding a supervisor to drafting a research proposal – we've got tips and advice to help you begin your PhD journey.
For further information see our postgraduate application pages.
3. Check funding options
*When applying for a studentship, please state which funding opportunity you wish to be considered for. In some cases you may need to submit an additional form. If so, this will be stated in the studentship advertisement.
5. Attend an interview and await a decision
You will be invited to an interview shortly after submitting your application.
You can track the progress of your application through our Surrey Self-Service website. The time it takes varies. Avoid unnecessary delays by making sure you complete the application in full and attach all documentation.
If you have any questions, contact Admissions or your prospective supervisor.

6. Accept your offer
Once your application has been processed you will be able to accept your offer via our self-service system.
7. Complete your application
When I applied for the Doctoral College studentship, my potential supervisor helped me with all of the paperwork. We outlined what we wanted the project to look like together, which was really helpful. I think if I'd have done it by myself, I would have been so lost.
Daisy Shearer, PhD student, Advanced Technology Institute, Department of Physics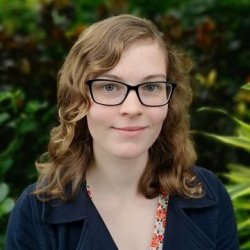 The intervention that we make in a PhD thesis provides a small but incredibly invaluable piece of new knowledge and information in our field.
Dr Allan Kilner-Johnson, Associate Dean (Doctoral College) and Senior Lecturer in English Literature