Foundation courses
A foundation year can develop your skills and make it easier to get started at university. It is an extra year of study at the start of your course that leads in to a full degree programme. 
The general learning environment of the foundation year was a great experience… had I started in the first year of a degree, I can imagine university would have been a much more daunting and challenging experience.
Psychology with Foundation Year BSc (Hons) student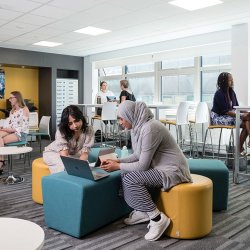 What is a foundation year?
During a foundation year you'll learn about your chosen subject, develop your study skills and get used to university life. On successful completion of your foundation year, you'll be ready to progress to the first year of your degree course.
As a foundation year student, you'll be a full student of the University and part of our community. You'll have access to all our campus facilities and support.
Who are they for?
Foundation courses are a great option if:
You don't have the grades for a full degree course
You have non-traditional qualifications or experience
You're starting university after some time away from education
You're looking for more support during the transition into university study.
Benefits
94%
Foundation year students agreed that the foundation year supported their transition to university*
89%
Foundation year students said they were 'happy' or 'very happy' with their studies at university*
81%
Foundation year students agreed or strongly agreed that the foundation year helped them develop confidence to progress successfully to Year 1 of their degree*
*Taken from end-of-year survey of 2021/22 foundation year students 
I'm incredibly proud to have started at Surrey with a foundation year. Through my first year on the degree, I've found it has given me a strong leg up in both my understanding of business context and academic skills. The extra bit of 'processing time' to transition into university has proven to be invaluable, and I honestly don't think that my grades would be as consistent as they are now without it.
International Event Management with Foundation Year BSc (Hons) student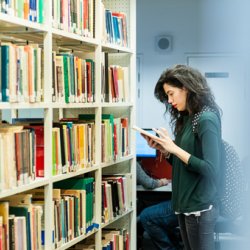 Application information
To apply for a foundation year course you normally need to have at least CCC (or CCD for Nursing courses) at A-level, achieved in the last two years. Please check on the relevant course page for full details of our entry requirements.
We welcome applications from people who don't have A-levels or who completed their A-levels more than two years ago. We make decisions on applications like these on a case-by-case basis.
A-level subjects
Additional subject A-level requirements for specific foundation years subjects:
Engineering and physical sciences: including Mathematics C and either Physics or Chemistry, or equivalent.
Mathematics: including mathematics C. 
Chemistry: including Chemistry, or equivalent. 
Biosciences: including Science or Mathematics, or equivalent.
GCSE subjects
Our foundation year courses require specific GCSE subjects, please check the course pages for details.
To apply for a course with a foundation year, simply search on UCAS for your chosen degree course and look for the option of your course 'with Foundation Year'.
You can also apply through Clearing in August once you have your results. Please note, if the course is already full then it will not be placed in Clearing.
Fees and funding
Our courses that include a foundation year cost the same each year as our other undergraduate degree courses. 
Fees for international students on undergraduate courses with an integrated foundation year
The course fee for the foundation year (Level 3) will match the lowest Level 4 overseas fee rate from across the substantive courses for that year of entry. Students subsequently progressing into Level 4 will be liable for the same fee as overseas students joining at Level 4 for the same course in that year. Annual fees after Level 4 will increase by four per cent for each subsequent year of study, rounded up to the nearest £100, subject to any overriding applicable legislative requirements.
Find out more about fees and funding.
Foundation year students who meet set widening participation criteria may be eligible for the Full Surrey Award. Students meeting all eligibility criteria, and who have a household income of less than £20,000 or less and who are resident in POLAR4 quintiles 1, 2 and 3 will receive an award to the value of £2,500, available in all years of study (excluding Professional Training placement year and re-sit years).
The University will identify eligible students, so there is no application form for this scheme.
Find out more about fees and funding.
Contact us
Please contact: