---
news
Published:
24 February 2023
Five reasons to study at the Guildford School of Acting
Programme leaders at the University of Surrey's Guildford School of Acting (GSA) reveal what makes our degrees in performing arts different, and the secret behind our graduates' success.
Credit: © Robert Workman / University of Surrey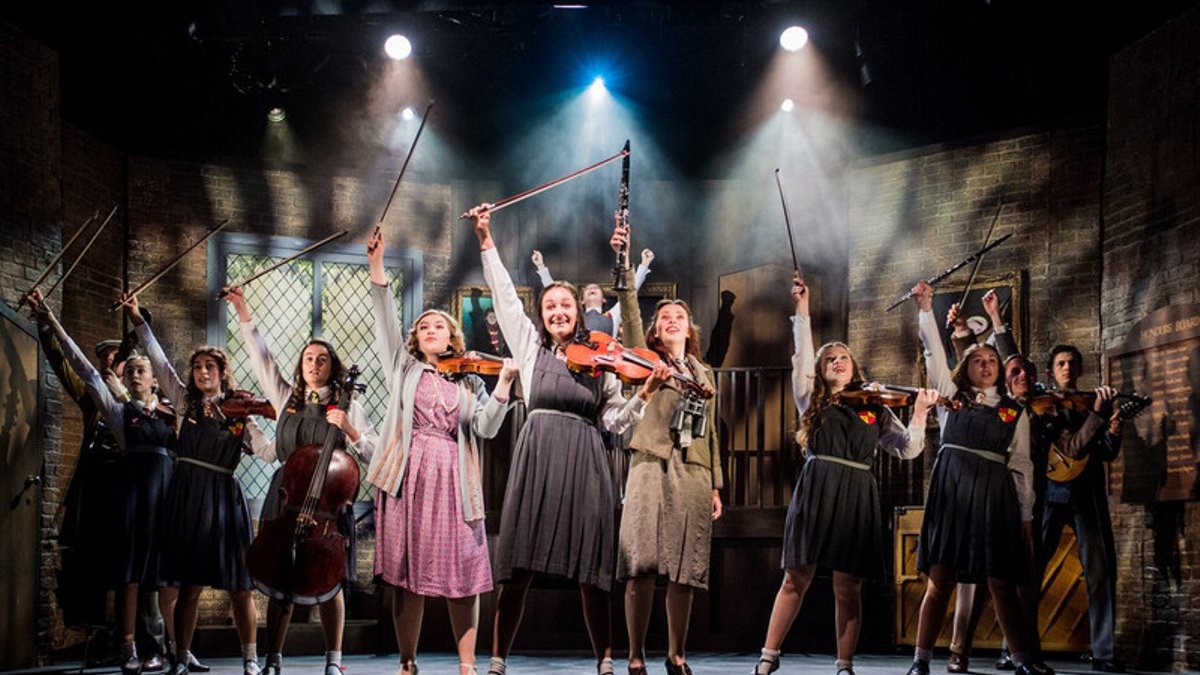 1. Our outstanding reputation
Surrey is ranked 6th in the UK for drama, dance and cinematic in the Complete University Guide 2023 and 5th in The Times and The Sunday Times Good University Guide 2023. Established in 1935, and a member of the Federation of Drama Schools, GSA enjoys a national and international profile as a centre of excellence in professional arts training and education. GSA's reputation and heritage provides students a clearly defined identity and profile within the contemporary creative industries. Above all, GSA believes in the power and potential of the arts to transform society and culture. 
2. World-leading teaching
GSA delivers world-leading conservatoire training and cutting-edge performance research within a university environment. We offer a variety of performance and technical courses, each taught by industry-leading professionals who ensure that every new graduate is 100% industry-ready. We help our students to develop their artistic integrity, entrepreneurialism and creativity to succeed as artists, whilst developing the practical, interpersonal and intellectual skills needed to make them employable in today's highly competitive and ever-evolving creative industry.
3. A vibrant community
The GSA has been a community of artists for 85 years and the sense of identity and belonging to a family is an important component of the experience. The teachers and staff are dedicated, passionate and experienced in their fields and, with expertise and generous guidance, create professional, well-equipped creatives who have the confidence to meet the challenges of pursuing fulfilling and successful careers. This is one of the reasons that there is such loyalty and support from alumni, for both the institution and its students' journeys, as they graduate out into the world. Whatever the challenge, the GSA family comes together to face it.
4. Opportunities to showcase your skills
Training to become a leading performer or creative is an intensive process which requires curiosity, courage, commitment, focus and discipline. GSA helps you develop your imagination, range, skills, and technique. You'll learn how to prepare and how to use independent and proactive processes to achieve your best work possible for stage and screen, whether on stage or off. GSA holds three seasons of productions in spring, summer, and autumn at our professionally run theatre spaces, giving all students significant hands-on experience in their chosen field. We also run industry showcases for our students with invited directors and creatives from the industry.
5. Cutting-edge facilities
GSA is situated on the University of Surrey's Stag Hill campus in Guildford. As part of the University, GSA's facilities rank amongst some of the best professional training facilities in the UK conservatoire sector. Along with purpose-built studios and a comprehensive theatre production workshop, these include the £4.5 million, 220-seat Bellairs Theatre and 80-seat Rex Doyle Studio Theatre, our recently renovated Library and Learning Centre and access to Surrey Sports Park. Additionally, you can access the University's excellent online study resources plus complete support from our fantastic tutors.
These are just the top 5 reasons! Discover our courses on offer at GSA.