---
news
Published:
22 February 2023
Inside Surrey societies: Women in Engineering Society
As a female engineer at Surrey, you're part of a supportive community – and joining the Women in Engineering Society is a great way of increasing your network, making new friends and enriching your Surrey experience. We talk to Treasurer Isobel Adamyk to find out what's on offer.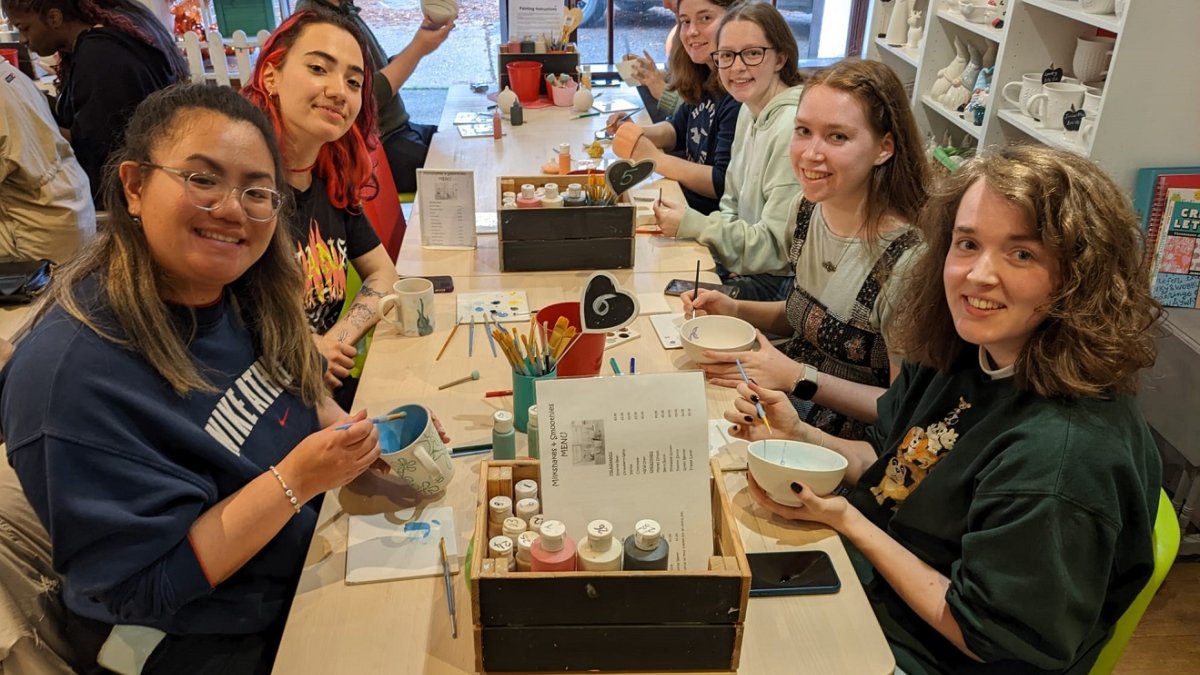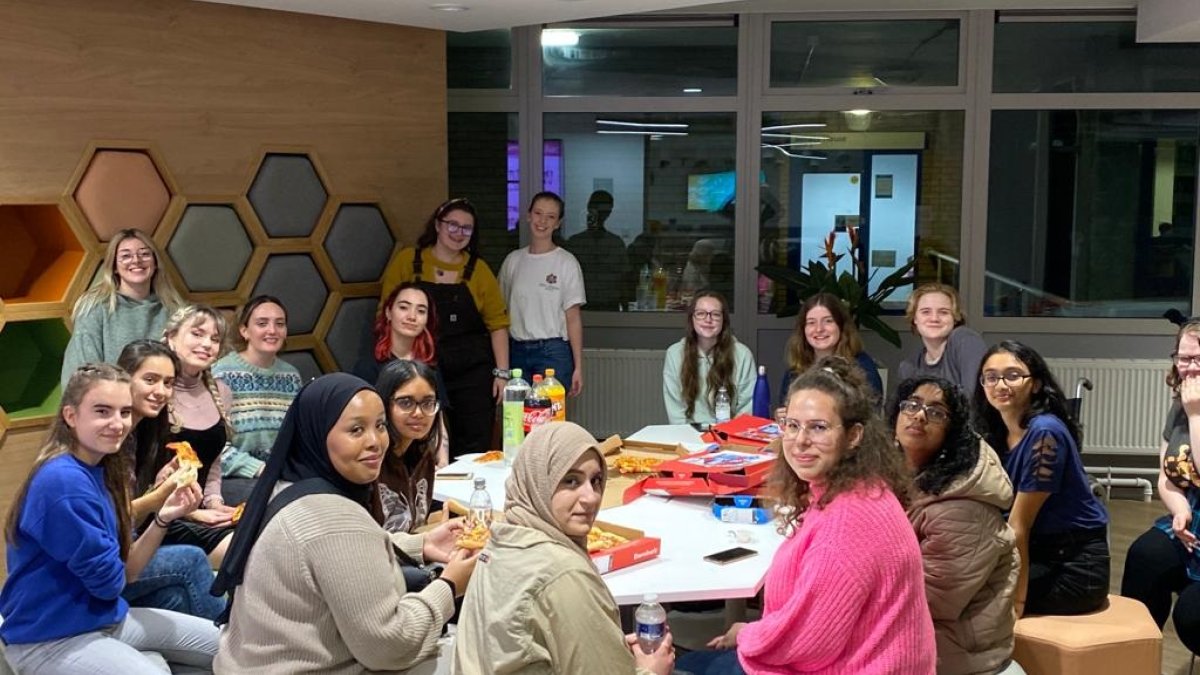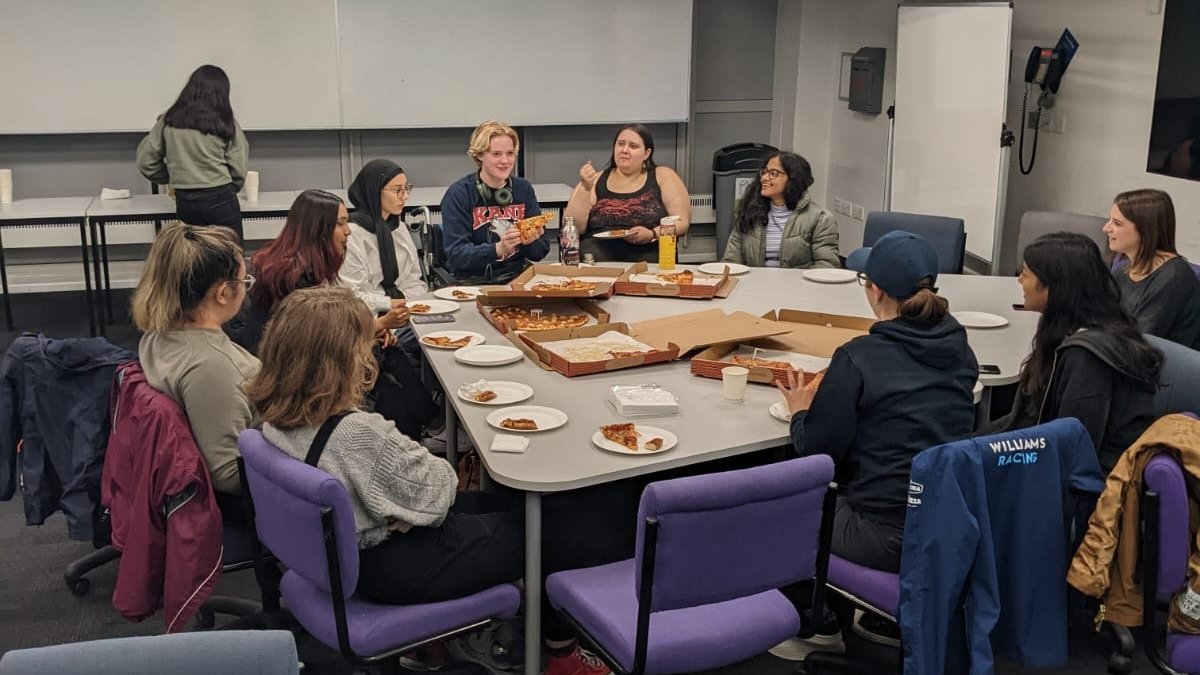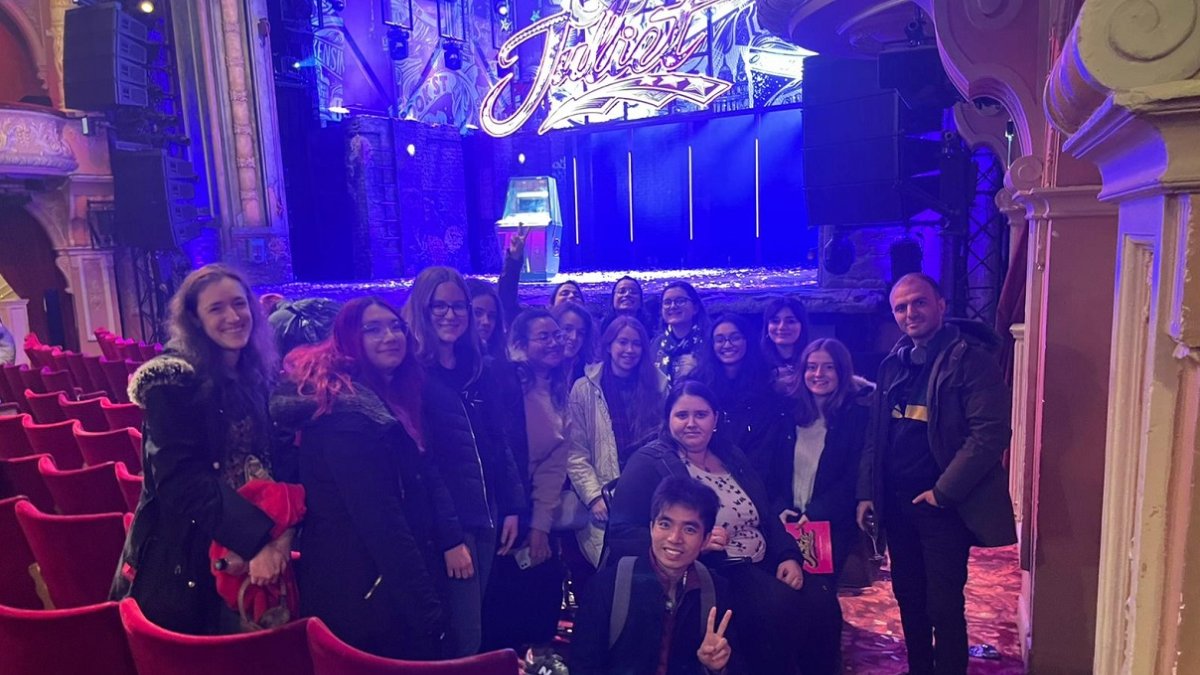 Surrey's Women in Engineering Society – which is affiliated to the UK's national Women's Engineering Society – is a thriving network of students from across the engineering disciplines.
Treasurer Isobel Adamyk, studied for an MEng Aerospace Engineering and is now doing a PhD at Surrey, says: "We're a very friendly Society of around 50 students from not only engineering but also science disciplines such as chemistry and physics. Our aim is to bring together a community of women in STEM, empower them in their studies and promote their careers."
The Society runs a busy and varied programme of events which has recently included a theatre trip to see & Juliet, a movie night and a pottery painting event. There's also a weekly study session held in the Hive every Wednesday lunchtime when students can come along to socialise and gain support with any academic queries.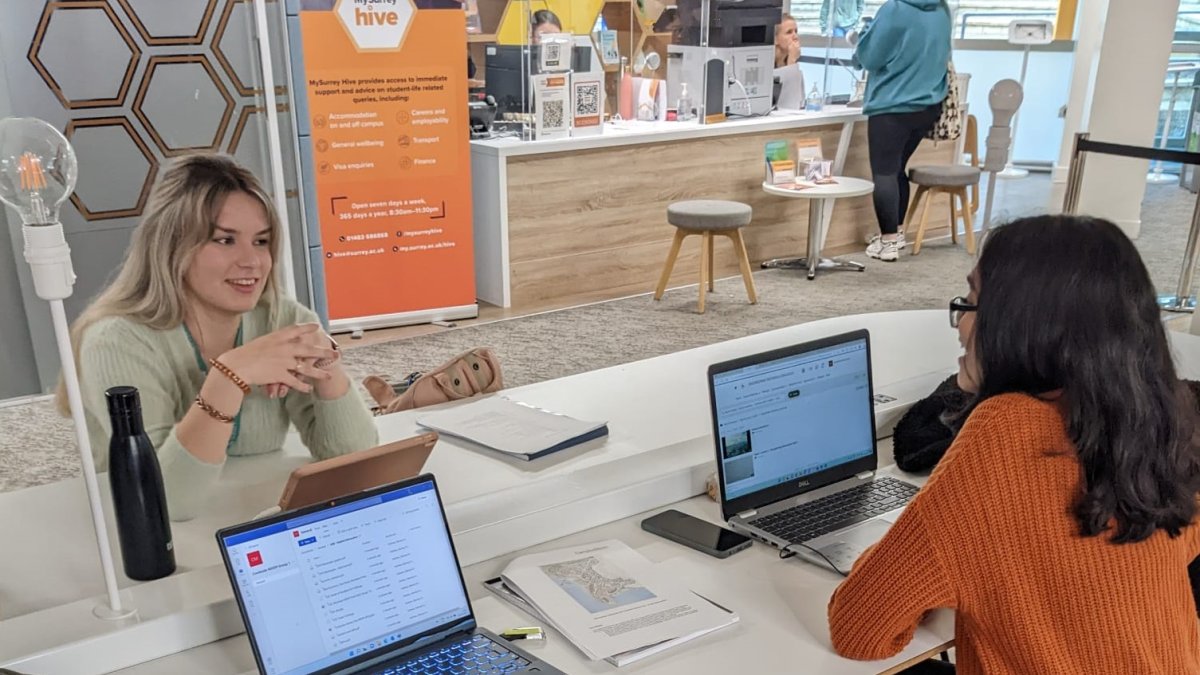 Isobel says: "The pottery painting event in Leatherhead was a nice opportunity for members to go off campus, do something creative and make new friends.
"It's very important to us that financial considerations are not a barrier, so membership of the Society is free and events are either free or very discounted. We also make sure that our events are physically accessible to all."
Later in the year the Society plans collaborations with other societies, talks from industry speakers, and alumni events during International Women in Engineering Day in June.
Asked why students should join the Women in Engineering Society, Isobel says: "There is still a big gender divide in engineering and the Society plays a very important role in enabling you to feel part of a supportive community. We welcome not just women but people of all genders because allies are so important to our network."
Find out more about Surrey's Women in Engineering Society.