---
press release
Published:
10 October 2023
New study to address high suicide rates among female nurses
A new approach is needed to understand why suicide rates are consistently high among female nurses in the UK, say researchers from the University of Surrey.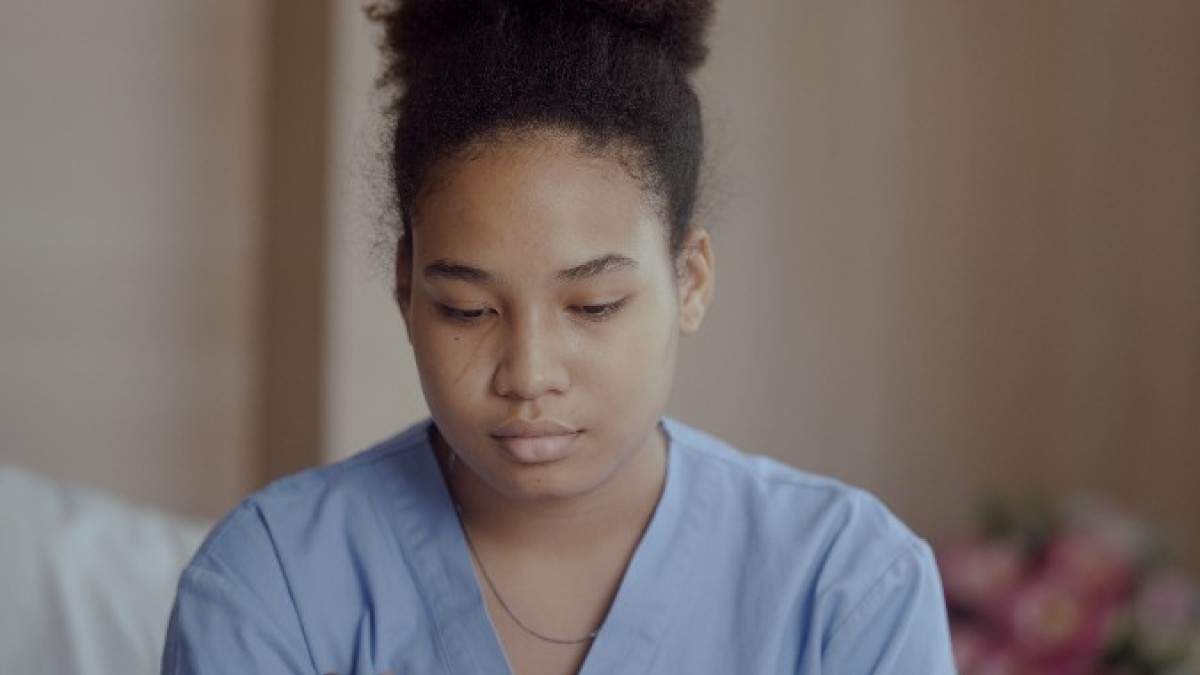 Led by Dr Ruth Riley, and made possible by a Wellcome Discovery Award, this groundbreaking project will challenge current approaches to suicide research within the nursing workforce which have focused the lens on the individual, failing to capture those contexts and experiences impacting female nurses. 
According to the Office for National Statistics, the rate of suicides amongst female nurses are 23 percent higher than women in the general population. The NHS is the largest employer of nurses in Europe. Of this number, 90 percent are women, and a significant percentage come from diverse backgrounds – 40 percent in the NHS and 60 percent in care roles. The innovative new project is also focused on providing representation for under-researched populations within the nursing community including international nurses and nurses from the global majority.
Dr Ruth Riley, Senior Lecturer in the School of Health Sciences at University of Surrey and the first person at the institution to receive this award, said: 
"High suicide rates in female nurses have been documented for over 20 years in the UK, and other high-income countries too, yet workplace practices, policies and research have failed to address the realities and contexts of nurses' lives.
"This ambitious project has five different studies which will look at the experiences of a range of nurses including international nurses and those from the global majority.  In providing a new perspective, we hope to understand the contexts and experiences contributing to distress and suicidality while providing a voice and platform for under-represented nurses."
'Revisioning distress and suicidality' in female nurses involves an interdisciplinary group of researchers from Birmingham City University, the University of Hull and  Cleveland Clinic in the United States. The project includes experts from nursing to anthropology and will work with professional storytellers, film-makers and podcast producers who will use film and podcasts to communicate their research.
Dr Georgina Morley, Director of the Nursing Ethics Program, at Cleveland Clinic, said: 
"This project provides an opportunity to better understand the relationship between nurse suicidality and different causes of distress, one of which will be the exploration of nurse suicidality and moral distress.
"Moral distress is a phenomenon that has been well studied in North America where the focus has now shifted to exploring ways to mitigate the negative impact of moral distress. However, in the UK moral distress remains understudied and so this project is critical to better understand the impact of moral distress on nurses in the UK context."
###
 
Notes to Editors
Dr Ruth Riley is available for further comments and interviews.
For more details, please contact the University of Surrey's media relations team at mediarelations@surrey.ac.uk.
Featured Academics
---
Media Contacts
---
External Communications and PR team
Phone: +44 (0)1483 684380 / 688914 / 684378
Email: mediarelations@surrey.ac.uk
Out of hours: +44 (0)7773 479911