---
press release
Professor Osama Khan appointed to prestigious EDI role
University of Surrey's Pro-Vice-Chancellor, Academic, Professor Osama Khan has been appointed as the Chair of Advance HE's EDI Strategic Advisory Group with immediate effect.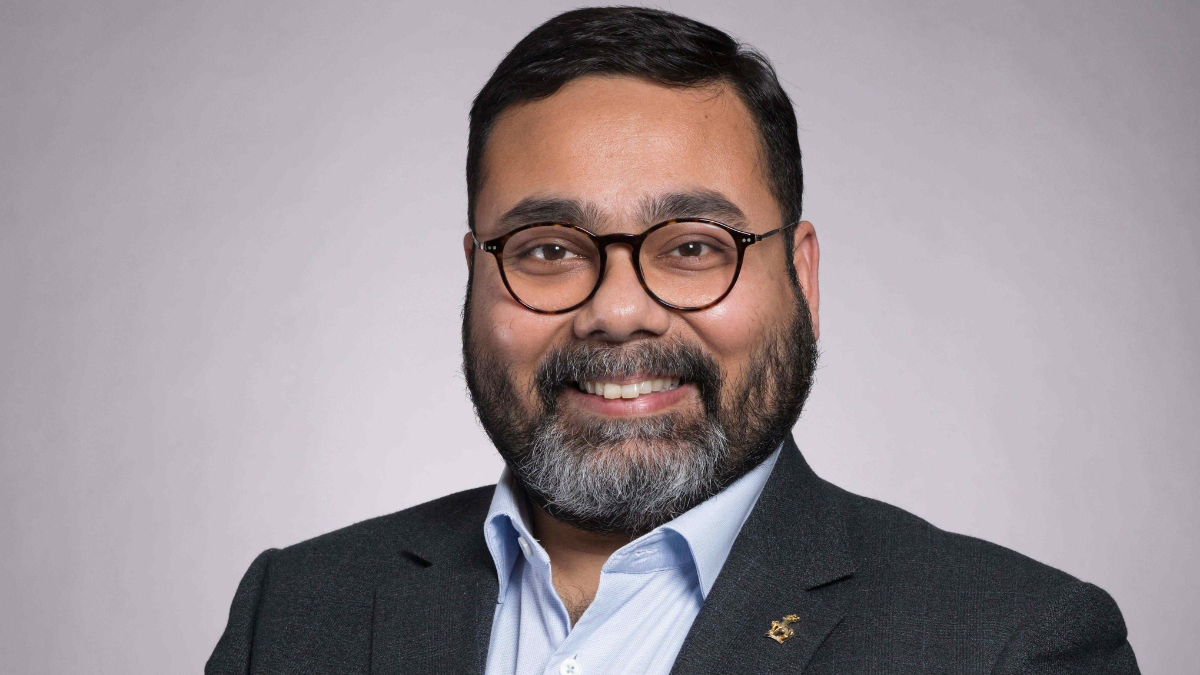 By virtue of the appointment, which is for a three-year term of office, Professor Khan also becomes a member of Advance HE's EDI Committee. 
A passionate supporter of equality, diversity and inclusion initiatives, Professor Khan will help to shape the activity and future direction of EDI initiatives within Advance HE - a member-led charity of and for the sector that works with partners across the globe to improve higher education for staff, students and society.  
Among other responsibilities, the EDI Committee oversees the effective operation and strategic development of national charters including Athena Swan and the Race Equality Charter. 
Professor Khan said: "I am delighted and honoured to be appointed to this position and to have the opportunity to further the valuable EDI work undertaken so far by Advance HE. 
"The University of Surrey and I believe in the transformative power of inclusive education and in my new role I will continue to promote and strengthen equality, diversity and inclusion initiatives that can nurture individuals regardless of their background. 
"Supporting and enhancing student and staff wellbeing is one of the University of Surrey's key EDI commitments and I look forward to extending that work through national initiatives developed and promoted by Advance HE." 
Alison Johns, Chief Executive of Advance HE, welcomed Professor Khan's appointment and said: "I am delighted that Professor Osama Khan has been appointed to chair Advance HE's EDI Strategic Advisory Group and to join our EDI Committee.  
"The Strategic Advisory Group is vital to working in partnership with our members, helping to shape our activity and ensuring that our work and equality charters address EDI challenges and opportunities to meet our members' needs. The EDI Committee, meanwhile, has a fundamental role in governance and in setting our strategic direction in EDI. I know that Osama will offer leadership and insight to these important groups". 
University of Surrey President and Vice- Chancellor Professor Max Lu said: "On behalf of the University, I would like to congratulate Osama on his significant appointment. 
"Osama has a strong record of championing EDI at the University, helping to create a supportive and inclusive culture for everyone to fulfil their full potential. 
"I am certain that Osama will continue to make excellent contributions in this area both here and broadly for the sector." 
Dr Emily Williams, Director of Equality, Diversity and Inclusion (EDI), at the University of Surrey, said: "This is an exciting role for Osama and for EDI at Surrey.  It is recognition of Osama's contribution to and influence of EDI work across the sector and particularly within Surrey. We are lucky to have Osama's EDI advocacy and thought leadership at Surrey." 
Media Contacts
---
Osama Khan
Pro-Vice-Chancellor, Academic and Professor in Practice
Phone: +44 (0)1483 689059
External Communications and PR team
Phone: +44 (0)1483 684380 / 688914 / 684378
Email: mediarelations@surrey.ac.uk
Out of hours: +44 (0)7773 479911