---
press release
Published:
20 December 2022
Rapid test to detect the causative agents of pneumonia in calves
A new lateral flow test to enable rapid diagnosis of pneumonia in calves is being developed by a consortium led by the University of Surrey's School of Veterinary Medicine. Pneumonia in calves is a major issue, costing the UK cattle industry £50m a year.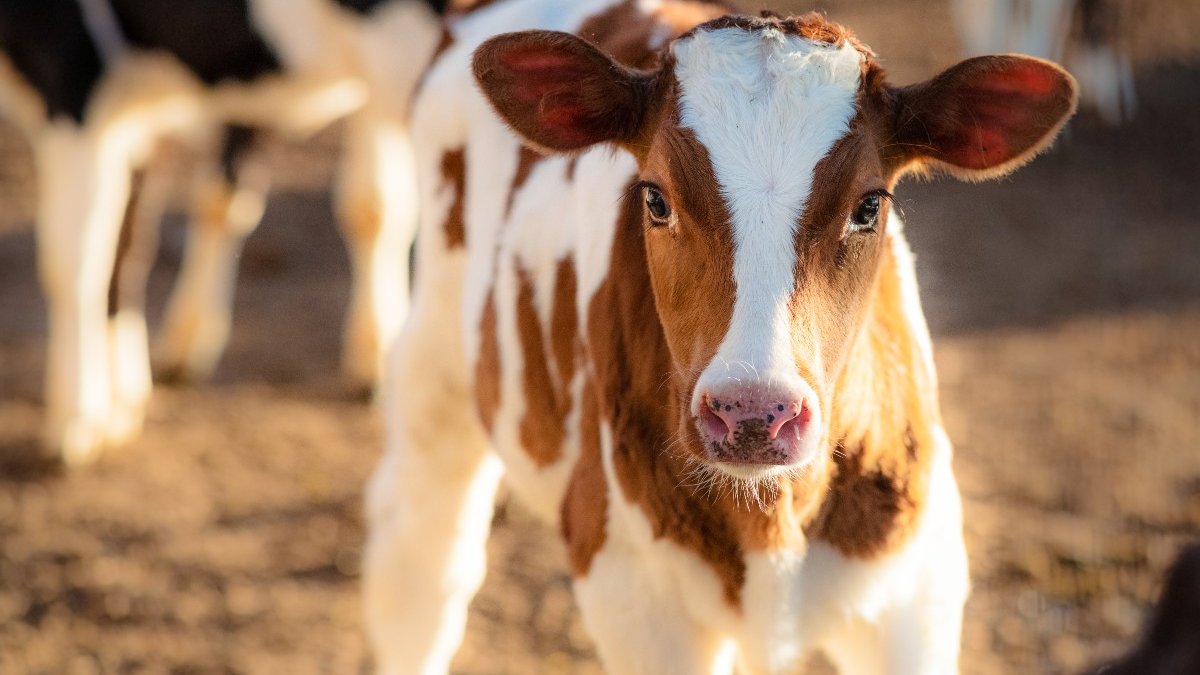 The new test, known as RaDiCal, will improve disease management and lead to faster treatment of affected animals. RaDiCal will allow vets to input samples into a portable device and quickly generate results and diagnoses of calves – allowing farmers to take quick action to limit the spread of infection. 
Project lead, Professor Mark Chambers, Professor of Microbiology and Disease Intervention, University of Surrey, commented:  
"We are delighted to be leading the RaDiCal project and will be using our experience in veterinary infectious diseases and test development within an exciting consortium of other academics and representatives from industry, large animal veterinary practice, and farmers themselves at the sharp end of managing calf pneumonia. Through this close partnership and ongoing consultation, we shall ensure we develop a test that meets the needs of the cattle industry." 
The RaDiCal project is a collaboration with experts from Global Access Diagnostics, the University of Glasgow, Cardiff University, and Westpoint Farm Vets. 
Pneumonia is one of the most significant diseases affecting calves. Infection causes inflammation of the lungs of calves, and in severe cases, the damage is irreversible and leads to the slaughter of the animal.  
Dr Alison Wakeham, Head of Agriculture and Animal Health, GADx, said:  
"GADx's expertise in lateral flow technology allows us to support a variety of disease areas. By applying our platform within the livestock industry, we are glad to be able to help improve disease management for one of the most significant diseases affecting calves. Working alongside other experts in this field through the consortium and with the support of BBSRC funding, we are looking forward to progressing the project and bringing the transformative test to market. Being able to accurately diagnose and treat early in the disease cycle is critical to prevent spread and control outbreaks."   
Abi Reader, project partner from Goldsland Farm and Chair of NFU Cymru Milk Board, added: 
"Calf Pneumonia puts an enormous burden on UK dairy farmers, causing increased veterinary costs and farming losses. RaDiCal will help reduce this impact and support farmers by enabling early intervention and improved calf welfare." 
To support this research, the University of Surrey School of Veterinary Medicine is looking for veterinary surgeons who work with calves to share their experiences of using diagnostic tests and managing calf pneumonia. 
If you would like to participate, please complete this short, anonymous survey:  
  For more information about the project, please contact: Mark Chambers (m.chambers@surrey.ac.uk).
### 
Notes to Editors 
Professor Mark Chambers is available for interview upon request. 
About Global Access Diagnostics (GADx)  
Global Access Diagnostics (GADx) is a leading developer and manufacturer of advanced lateral flow and rapid diagnostic technologies. Leveraging our core technology platforms, we work with governments and international organisations, reinvesting our profits to deliver high-quality and affordable diagnostics for everyone.  
As a CRMO, GADx offers world-leading expertise for contract research and development as well as helping companies to scale-up manufacturing (prototyping to pilot-scale) with the capacity to produce over 2 million tests per day. We then facilitate local manufacturing and/or onward distribution throughout the world, with a focus on low- and middle-income countries.  
GADx is actively seeking partners for the commercialisation of our product pipeline and those looking to create, scale or manufacture a new point-of-need diagnostic.   
GADx is a Global Access Health (GAH) company and combines expertise in rapid diagnostics development from Mologic Ltd with low-cost manufacturing and scale-up capability of sister company, Global Access Diagnostics (GAD). We are headquartered in Bedford in the United Kingdom and have a US subsidiary, Mologic Inc. situated in Maine, New Gloucester.  
For more information: https://www.agrialert.co.uk/  
Media Contacts
---
External Communications and PR team
Phone: +44 (0)1483 684380 / 688914 / 684378
Email: mediarelations@surrey.ac.uk
Out of hours: +44 (0)7773 479911