---
news
Sad passing of long-serving Surrey academic Dr Alan Millington
It's with great sadness that we inform students, alumni, colleagues and friends that Dr Alan Millington has died.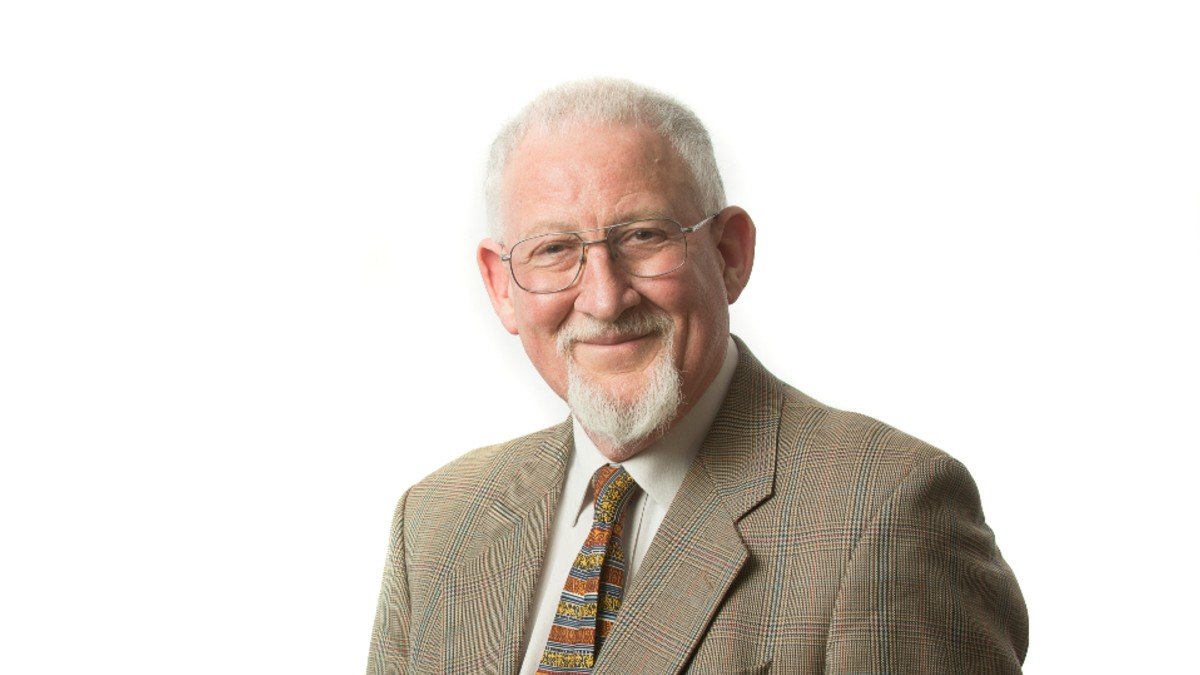 Alan started his long association with Surrey in 1962 when he studied for his BSc in Chemical Engineering at Battersea College of Technology. In 1968, he came to Guildford to take a role as a part-time lecturer and complete his PhD.
Guildford campus pioneer
"This was the period when Battersea College of Technology was moving to Guildford and becoming the University of Surrey," recalled Alan when we interviewed him last year. "I remember turning up to my office in the AC Building on my first day. The campus consisted of Senate House, the Senate House Restaurant, buildings AA, AB and AC, the Lecture Theatre Block and Battersea Court. The rest was a building site.
"My office consisted of a telephone, a chair and a tea chest with a plank across it to act as a desk. On the plus side, the Vice-Chancellor, Peter Leggett, insisted that we were all fed well if we had to tolerate working in those conditions. He set up a catering marquee where buildings BB and BC now are. The surroundings were spartan but the food was splendid."
"Teaching is what I wanted to do"
Some 53 years later, Alan was still at Surrey.
"Quite simply, I found a job I enjoyed in an environment that I liked," Alan explained. "Interacting with bright and inquisitive minds and helping develop those is the best job in the world.
"I had offers to work elsewhere and return to industry with several big-name companies. If I'd have wanted a bigger house and more responsibility, I could have taken them. But teaching is what I wanted to do."
That passion stayed with Alan, even when he was diagnosed with terminal cancer. He bravely spoke about this when he was honoured in the Vice-Chancellor's Awards last year.  
"It's the last award I'll receive," said Alan. "I have terminal cancer and I can't delay the inevitable.
"But I hope to keep teaching for a while longer. That's something useful that I can still offer and, quite simply, it's what I do and it's what I love."
An outstanding academic
Dr Franjo Cecelja, Head of the Department of Chemical and Process Engineering, added: "Alan was Surrey through and through, hugely respected, and appreciated by staff and students alike. There was no problem that was too challenging for him to take on and solve; he presented a friendly face in a crisis and was a highly regarded teacher and administrator.
"Amongst his many contributions, he established the Multi-Disciplinary Design Project at undergraduate level, which unites all the engineering departments and is still a flagship activity of our programmes.
"Quite simply, Alan was a great friend, trusted, and an excellent colleague and an outstanding academic. Rest in peace, Alan."