---
news
Published:
19 October 2021
Surrey alumni helps engineering team in McLaren Racing's stunning 1-2 win!
Dr Nick Brown, who studied for an Engineering Doctorate at Surrey, has a lead engineering role in McLaren's Formula 1 team, which won first and second place at the Italian Grand Prix in September – and was trackside in Monza as they raced to victory.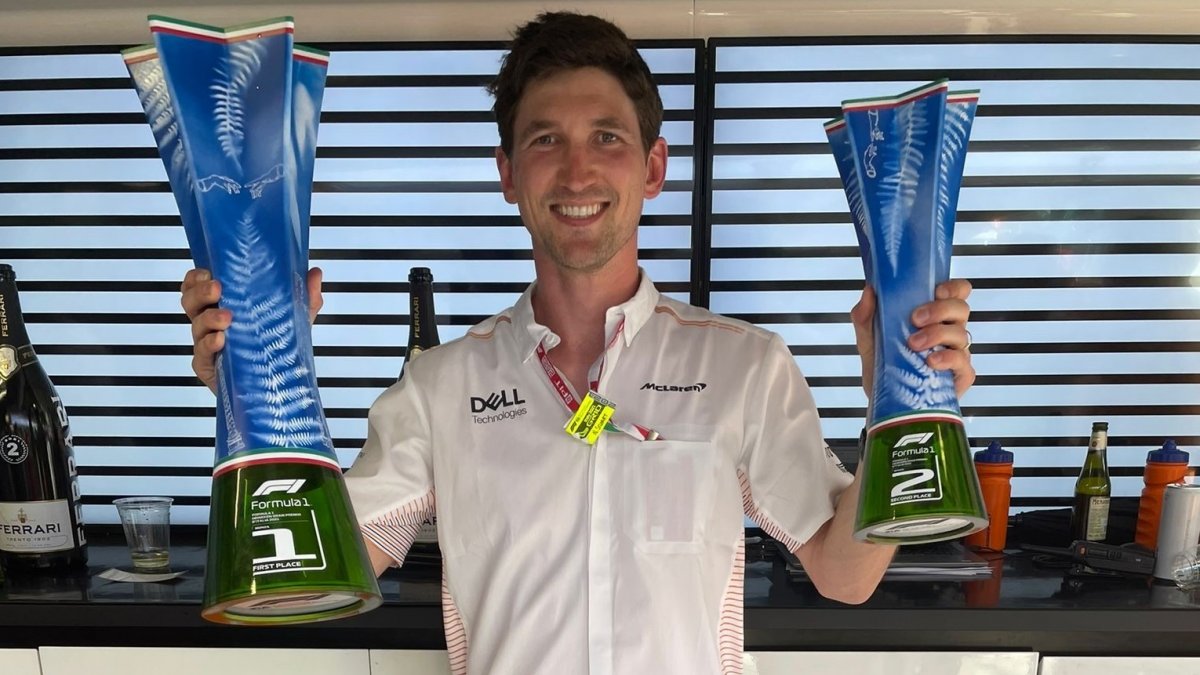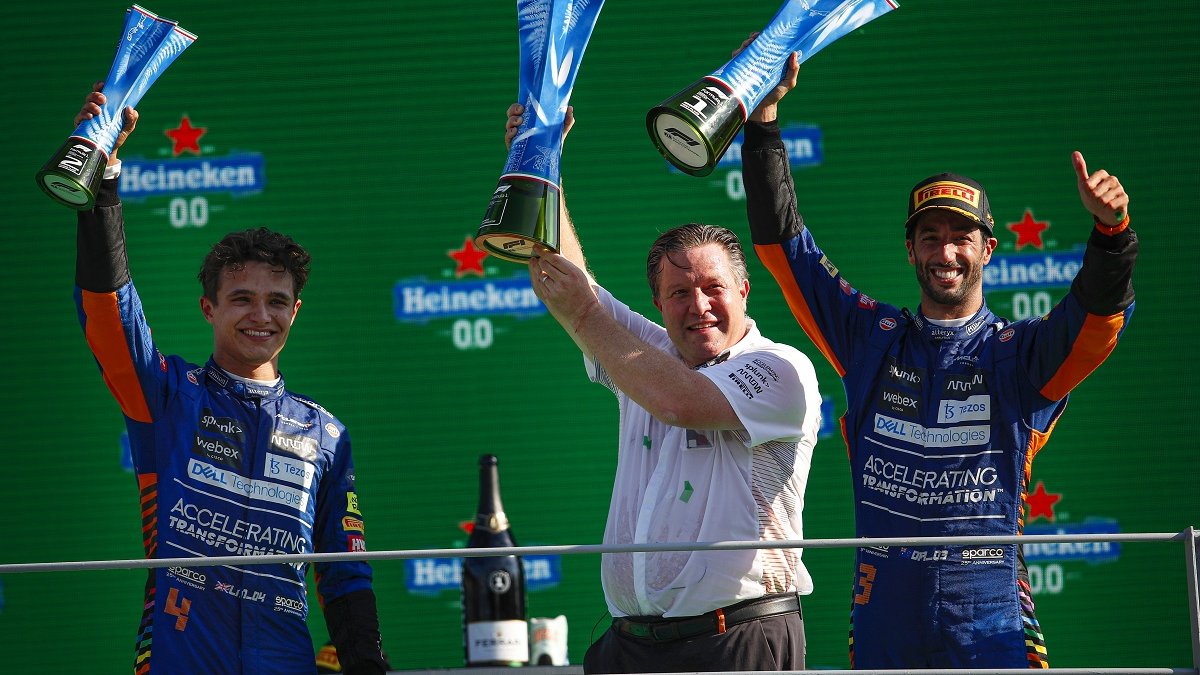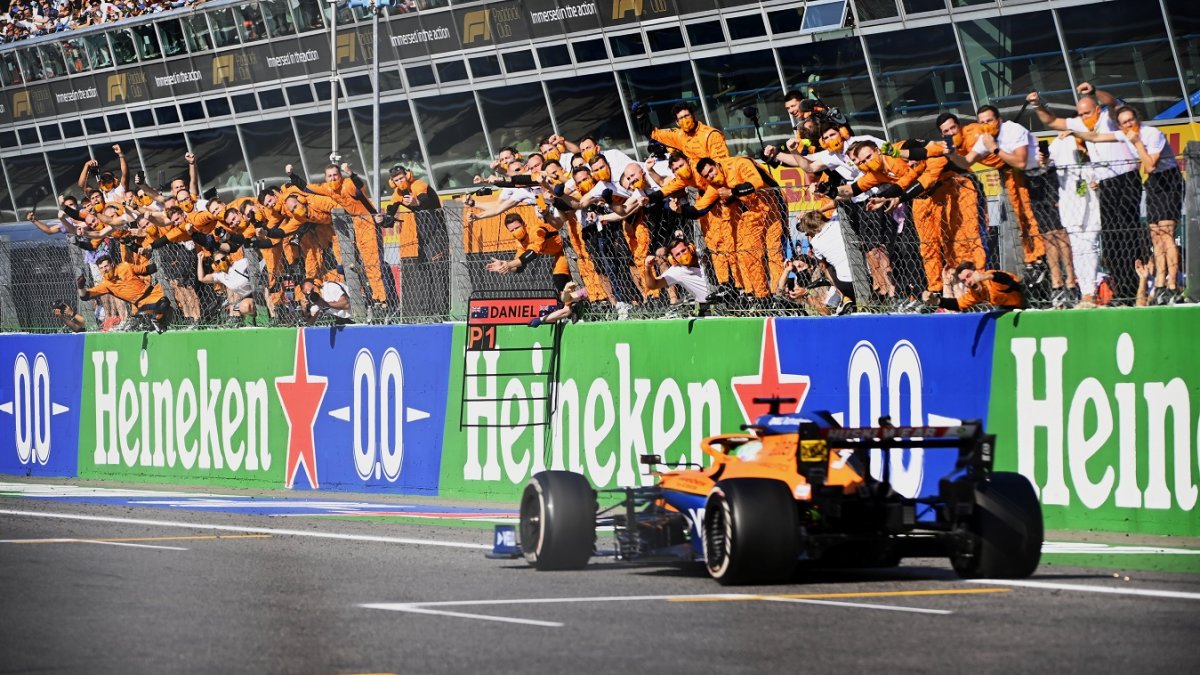 As Senior Specialist, Design Engineer, Nick heads up a team of engineers who have played a key role in McLaren's success. Operating in one of the fastest paced engineering environments in the world, the team are responsible for every element of the car's performance, which includes making decisions and adjustments with split-second timing before and during the race.
The Italian Grand Prix, on 12 September, saw driver Daniel Ricciardo racing to victory, with Lando Norris taking second place, and McLaren back on the top step for the first time since 2012.
Nick said: "What a race and what a result! After almost 6 years at McLaren, it's very special to gain my first F1 win. To not only win, but get a 1-2 finish is amazing. I'm so happy for everyone at the team who work tirelessly towards results like this. We've all had that taste of success now and it will motivate us to keep pushing."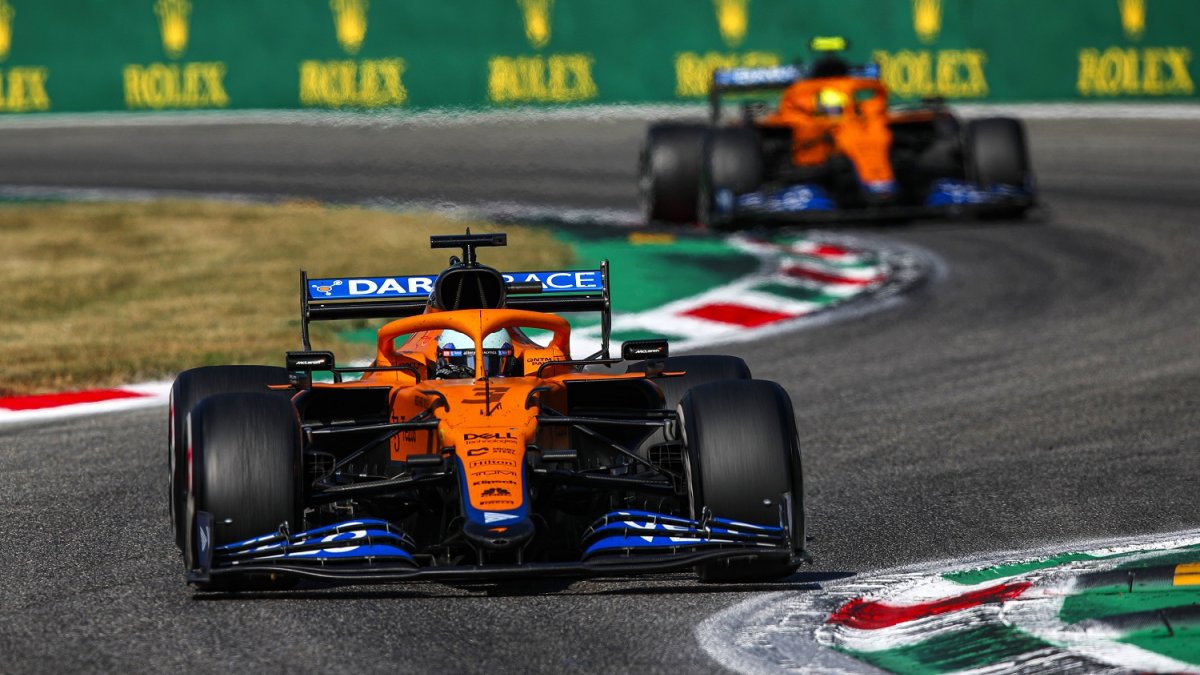 Nick studied for an Engineering Doctorate (EngD) in Micro- and NanoMaterials and Technologies (MiNMaT) at Surrey, during which he worked at sponsor company TWI researching new methods of machining and joining composite structures for aerospace applications. Having graduated in 2015, Nick secured a role at McLaren as a Composite Design Engineer in the Bodywork and Crash Structures team, and was soon given additional responsibilities as Deputy Design Team Leader and later Senior Designer.
The EngD Nick studied at Surrey included on-campus modules teaching 'soft skills',  such as the Myers Briggs Type Indicator training which focuses on recognising how people communicate in different ways with different approaches which has proved useful in his daily work at McLaren.
Nick commented:
"The EngD gave me a deep understanding of composite materials, and specifically carbon fibre, which is pivotal for the technical part of my job. As an engineer you also need to be able to present and adapt your ideas, and work together to overcome issues – and within Formula 1 this is exacerbated in a pressure cooker of tight deadlines – so an appreciation of different approaches to work is vital."
Noelle, Manager of the Centre for Doctoral Training in MiNMaT, brings this training to all Research Engineers who come through the Centre. She said: "Technical ability is a key element of any scientific/engineering role, but we believe that adding to that is fundamentally important: being self-aware and recognising difference to such a level that you can improve communication in the workplace is an important skill. Working in a high functioning team as Nick does requires quick thinking and a level of trust in his co-workers. Understanding their styles and approach gives more edge, and who doesn't want that in such a competitive environment as F1?"
Discover our courses in mechanical engineering sciences including our BEng (Hons)/MEng Automotive Engineering and our EngD in Micro- and NanoMaterials and Technologies.