---
press release
Published:
07 December 2022
Surrey's Professor Jane Ogden recognised through prestigious award
In recognition of her decades of expertise in the field of Health Psychology, Professor Jane Ogden from the University of Surrey has been awarded an honorary Doctor of Science from the University of Buckingham.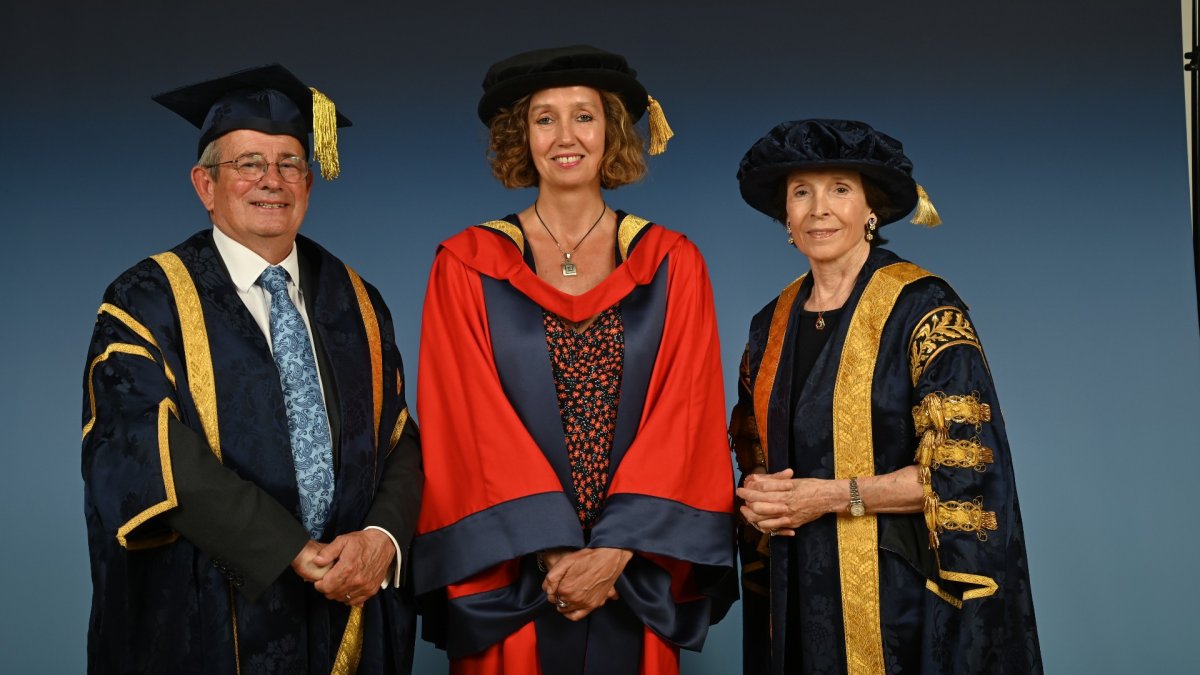 Receiving this accolade cements Professor Ogden's position as one of the leading health psychologists in the UK. For over 30 years Professor Ogden has been researching eating behaviour, weight management and communication and has written over 240 research papers and eight books including 'Health psychology: a textbook' (now in its 7th edition) and 'Thinking critically about research.' Her expertise in the field also sees her regularly appearing in high-profile media outlets including The Sunday Times and The Daily Telegraph.
Beginning her career at King's College London, Professor Ogden joined the University of Surrey in 2005 and has shared her expertise with thousands of students across a number of different departments at the university including the School of Veterinary Medicine and Department of Nutritional Sciences. She has also run the PhD programme in Psychology for 15 years.
Professor Jane Ogden said: "I am delighted to have received this honour. Health Psychology underpins so many aspects of our daily lives from how we look after ourselves to how we make sense of our bodies and the impact of the world around us.  I have always been passionate about teaching students to think for themselves and making research accessible to all."  
Professor Roi Cohen Kadosh, Head of the School of Psychology at the University of Surrey, said:
"Congratulations to Jane on this fantastic achievement. Her hard work and dedication to the field of psychology and to her students is clear for all to see and I am delighted she has been recognised in this way."
Featured Academics
---
Media Contacts
---
External Communications and PR team
Phone: +44 (0)1483 684380 / 688914 / 684378
Email: mediarelations@surrey.ac.uk
Out of hours: +44 (0)7773 479911