---
press release
Published:
11 November 2021
Surrey's School of Veterinary Medicine celebrates 2021 graduates
The University of Surrey's School of Veterinary Medicine welcomed back more than 50 recent graduates to an admissions ceremony with the Royal College of Veterinary Surgeons (RCVS).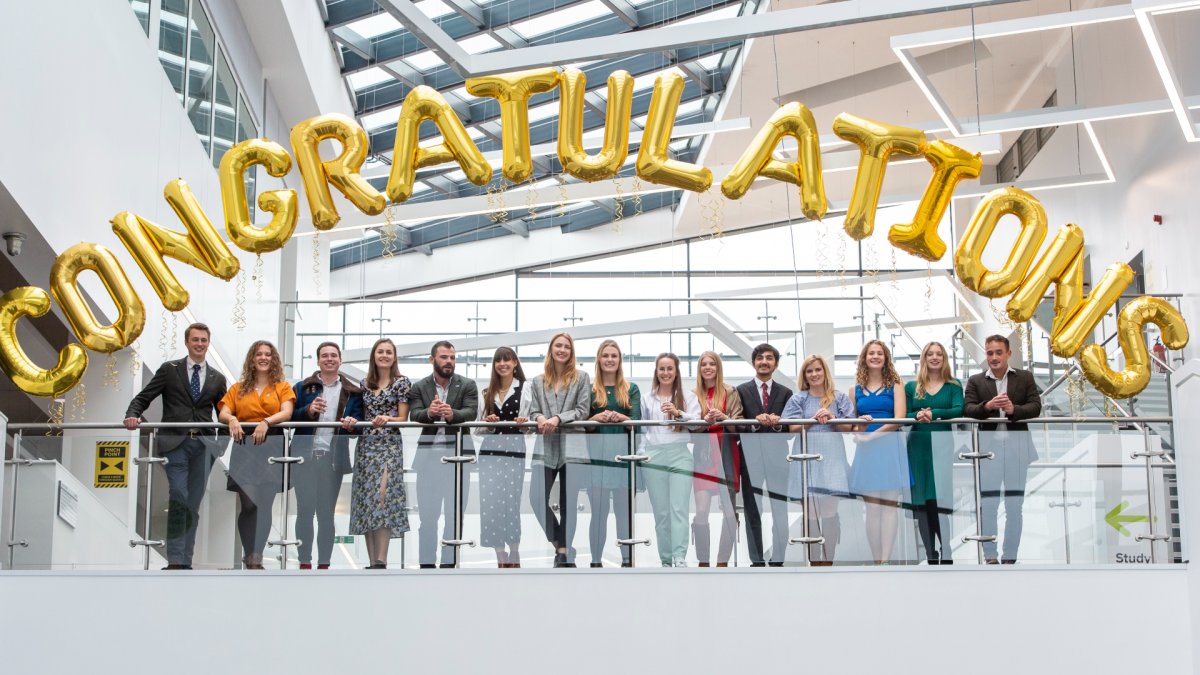 The 2021 graduates attended a ceremony and celebration, led by Dr Kate Richards, President of the RCVS, in which they were formally admitted to the RCVS Register of Veterinary Surgeons. 
Surrey's graduates, most of whom were already members of the college, were led through the RCVS professional declaration by Dr Richards and then formally welcomed to the profession. 
In her address, Dr Richards applauded the resilience of the class of 2021, who had endured 18 months of the covid-19 pandemic during their final two years of study. She also highlighted the diverse career opportunities open to graduates with a veterinary degree. 
Professor Chris Proudman, Head of the School of Veterinary Medicine at the University of Surrey, said: "The event was a lovely opportunity to celebrate the achievements of our 2021 graduates and to wish them well on their entry into the veterinary profession. They completed their studies under extremely challenging circumstances; they demonstrated remarkable adaptability and resilience. I have no doubt that these attributes will help them achieve success and fulfilment in their future careers."  
Dr Kate Richards, President of the Royal College of Veterinary Surgeons, said: "Celebrating the success of Surrey Vet School graduates was especially rewarding given the challenges they faced during their studies. It was a privilege and pleasure to share this special occasion with the students and mark such an important milestone." 
Featured Academics
---
Media Contacts
---
External Communications and PR team
Phone: +44 (0)1483 684380 / 688914 / 684378
Email: mediarelations@surrey.ac.uk
Out of hours: +44 (0)7773 479911