---
news
Published:
25 January 2022
Undergraduate scoops top prize in UKESF RF awards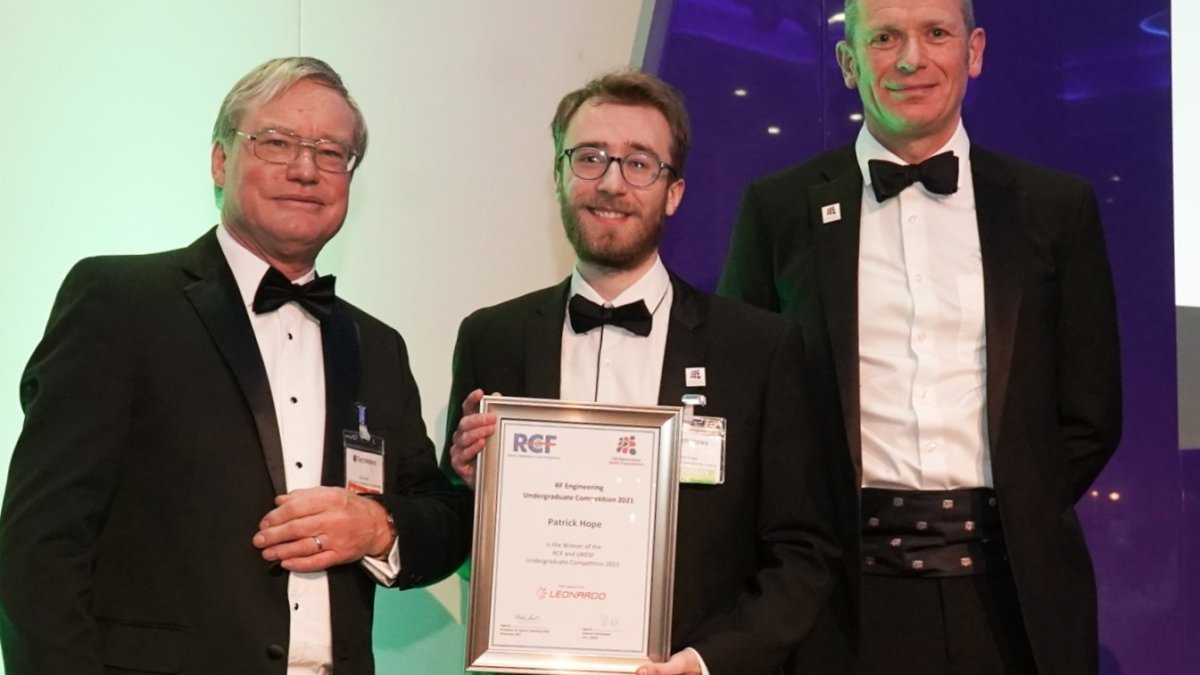 The RF (Radio Frequency) competition is run annually to highlight the work of students at UKESF (UK Electronics Skills Foundation) partner universities who are focusing on RF engineering and communications in their final year. Entrants are required to submit a poster summarising their major individual project.
Patrick impressed judges with his final year project which explored the design, analysis and testing of an X Band radio transmitter for use on a satellite payload developed in conjunction with the Surrey Space Centre and AMSAT UK. As a UKESF scholar, Patrick spent his Professional Training placement year at R-P-R (Richard Paul Russell) Ltd, a company specialising in advanced solutions for wind weather monitoring and datalogging.
Patrick said:
"I'm really pleased to have won the UKESF's RF competition, especially against such strong competition. The UKESF provides great opportunities to showcase effort and achievements to the working world, and this prize is no different. Thank you also to R-P-R Ltd for their continued support of me as a UKESF Scholar."
Richard Russell of R-P-R commented: "Patrick spent his placement year at Richard Paul Russell Ltd and we are really pleased to hear that Patrick was the winner of the RF Engineering & Communications Competition at the TechWorks Awards. While he worked with us, he was able to contribute significantly to the development of our weather monitoring systems and we congratulate him and wish him all the best in the future."
Discover our courses in electrical and electronic engineering.