---
press release
Published:
05 January 2023
Vocationally minded local students get a boost as the University of Surrey is set to accept T Levels
A more diverse pool of students will be able to enjoy access to a world-class education at the University of Surrey, as it announces that it will now accept the rigorous new vocational T Level qualifications for selected programmes.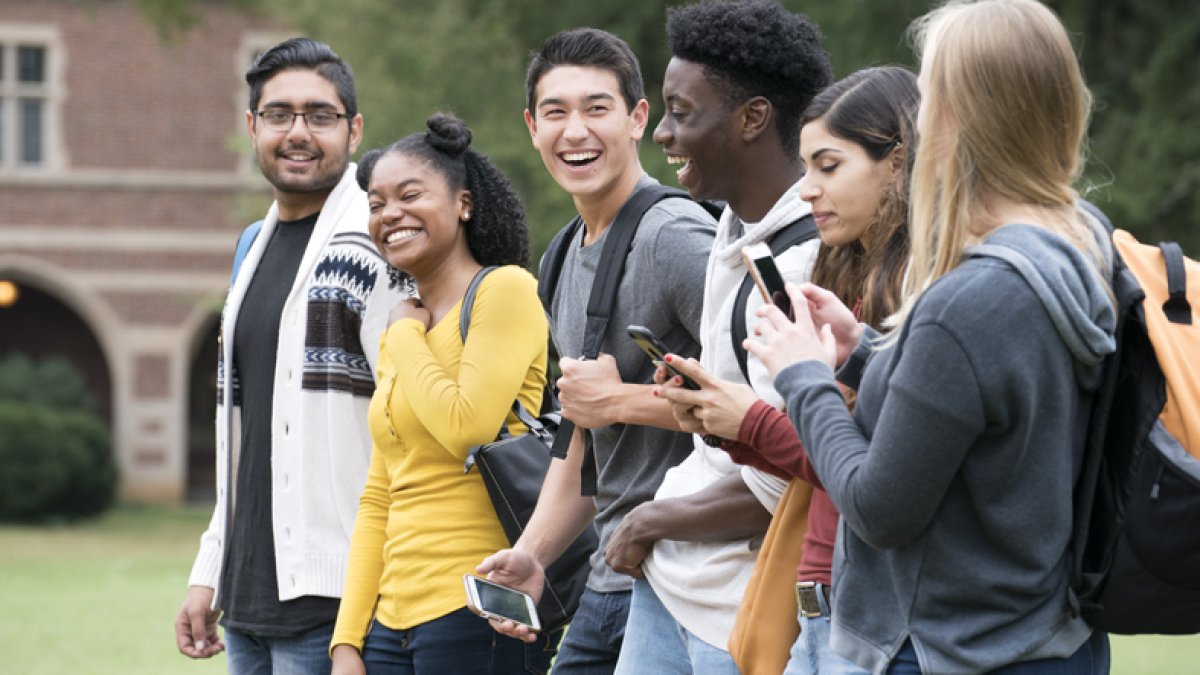 The move follows a joint task group with Farnborough College of Technology (FCoT), providing the T Level provider perspective.  
Starting in the 2023/24 academic year, several undergraduate programmes across Chemistry, Nursing and Midwifery, and Bioscience programmes will accept T Levels. 
Professor Osama Khan, Pro-Vice-Chancellor, Academic from the University of Surrey, said: 
"The University of Surrey has always been a leader in employability – with its graduates being amongst the most employable in the UK. Embracing the continued revolution in vocational qualifications is a natural move for us as we continue to marry the very best in teaching and learning with the strongest possible links with employers and industry.  
"A University of Surrey student arriving with us through the T Level route and completing an industrial placement as part of their studies with us will graduate with years of experience in the workplace – setting them up for a flying start to a successful career." 
Virginia Barrett, Principal CEO at Farnborough College of Technology, said: 
"The University of Surrey has been working with us to understand these new, employer-led qualifications, and we are pleased to see that they will now enable many of our T Level students to progress onto their degree programmes. Our T Level students are frequently among the most driven and career-focused at our Ofsted Outstanding college. The T Levels we offer have been introduced to match the local jobs market, so we are confident that the combined offer of studying locally at FCoT and the University of Surrey will be a great benefit to both students and their future employers.  
"Also, our own University Centre at Farnborough offers learners from all T Level programmes a progression route into higher education, including a range of accelerated degrees, higher national qualifications, and higher-level apprenticeships, all taught on-site at Farnborough. 
"I invite all those considering their post-16 options to visit our next Open Event to explore their T Level options with us, safe in the knowledge that these can lead to fantastic opportunities within higher education, employment, and apprenticeships."  
T Levels are an alternative to A levels, BTEC, apprenticeships and other post-16 courses. 
To explore FCoT's range of T Levels, visit www.farn-ct.ac.uk/t-levels. 
 ### 
Note to editors 
University of Surrey programmes accepting T Levels in the 2022-23-24 academic year.  
 Faculty of Engineering and Physical Sciences: Chemistry  
Level 4 (Undergraduate): AAA/Distinction  
Level 3 Foundation Year: CCC/Pass 
 Faculty of Health and Medical Sciences: Nursing and Midwifery programmes  
Level 4: BBC/Merit  
Level 3 Foundation Year: CCC/Pass 
 Faculty of Health and Medical Sciences: Bioscience programmes  
Level 4: AAA/Distinction  
Level 3 Foundation Year: CCC/Pass
Featured Academics
---
Media Contacts
---
External Communications and PR team
Phone: +44 (0)1483 684380 / 688914 / 684378
Email: mediarelations@surrey.ac.uk
Out of hours: +44 (0)7773 479911