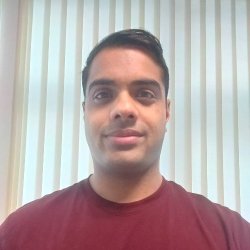 Biography
Chirnjeev recieved a BEng(Hons) from Swansea University in 2014 and an EngD in Micro- and Nano- Materials Technology from the University of Surrey in partnership with QinietiQ in 2021. Previous industry experience includes a post at the National Physical Laboratory as a Research Scientist in Engineering Measurements and while being sponsored from QinetiQ as a Research Engineer.
Currently, working as a Research Fellow under the lead academic Prof Tina Lekakou, on an EPSRC fast response COVID mask project. Which will use nanomaterials engineering to enable UK capabilites in manufacutring personal protective equipment (PPE).  
My publications
Publications
CS Nagi, SL Ogin, I Mohagheghian, C Crean, AD Foreman
(2020).
Spray deposition of graphene nano-platelets for modifying interleaves in carbon fibre reinforced polymer laminates