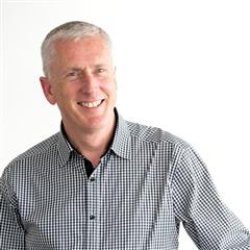 David Brighton
---
Teaching Fellow in health science (adult nursing)
Registered Adult Nurse; BSc (Hons, Cancer Care); MSc (eLearning); PG Cert Education
Biography
Biography
I completed hospital based nurse education programme at an Australian regional hospital in 1987. I came to the UK in 1989, concentrating on a career in cancer care with an interest in chemotherapy. I completed a BSc(Hons) Cancer Care (Manchester/Royal Marsden), an MSc in eLearning (Edinburgh) and a Post Grad Certificate in Teaching & Learning (Surrey).
My clinical roles included senior staff nurse and ward manager of a 16 bedded ward in a specialist cancer centre. Prior to joining the University of Surrey I was involved in developing eLearning modules in cancer care, providing online technical and course development and tutoring for a post registration specialist cancer school.
I joined the School of Health Sciences in 2010 but continue to maintain my clinical practice with an honorary contract to work in cancer patient care in a local Trust.
Teaching
Adult Professional Preparation Programme
Foundation Degree in Health & Social Care
Module Leader for Physical Health Sciences in the Professional Preparation Programme and the following Foundation Degree modules: Communication, Enquiring Mind, Knowledge Learning & Practice.
Departmental duties
Teaching in the Foundation Degree in Health & Social Care, Continuing Professional Development and Professional Preparation Programmes.
Practice Liaison Teacher for Locality 1, including support for students (PPP & CPD) and their mentors in the practice environment
Personal Tutor for pre registration nursing and Foundation degree students.
University roles and responsibilities
Practice Liaison Teacher for nursing placements in Locality 1

Module Leader, Nursing Practice Module 2

Personal Tutor for Adult Nursing Students

Honorary contract in cancer nursing practice area
My qualifications
Registered Nurse
Gosford Hospital, Australia
BSc (Hons, Cancer Care)
The Royal Marsden Hospital / Manchester University
MSc (eLearning)
Edinburgh University
PGCE
University of Surrey
My publications
Publications
Brighton D & Wood M (2005). Royal Marsden Hospital Handbook of Cancer Chemotherapy: A Guide for the Mulitdisciplinary Team. Elsevier, Edinburgh.
Bennet, R Brighton D & Mc Namara C (2006). Observations. Chapter 25 in L Dougherty & S Lister, The Royal Marsden Manual of Clinical Nursing Procedures, Sixth Edition. Blackwell Publishing, Oxford.