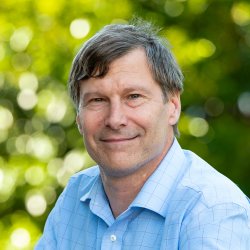 Jim Sears
---
Programme Director MSc in Entrepreneurship & Innovation; Deputy Department Head; Senior Teaching Fellow in Entrepreneurship and Innovation;
About
Biography
Jim Sears joined Surrey Business School in 2013 after a successful 25-year career in the financial markets including investment banking and running his own financial services firm. During this time, Jim was involved in cutting-edge financial innovation developing, structuring, and marketing new financial products related to derivative instruments and alternative investments.
At Surrey Business School, Jim is Director of the MSc programme in Entrepreneurship & Innovation where he brings his practical experience to bear on the classroom experience.  The programme connects theory with practice to provide students with relevant and modern skills to set up businesses or to develop strategies for growth in larger organisations.  In turn, students work with companies in the world-leading SetSquared Partnership based in Surrey Research Park and have opportunity to develop consulting projects with corporate sponsors. 
Jim teaches across a range of post-graduate modules including Entrepreneurship & Digital Economy, New Business Venturing, Digital Marketing & Social Media, and Innovation Management where content is research-led and business-led.  Outside speakers from industry assist in the classroom while current research into crowdfunding and entrepreneurial finance is imbedded into lectures and discussions. 
Jim has developed expertise in Entrepreneurial Finance and Social Media including the development of a crowd-speaking platform Gaggle Connect, used to develop an initial digital crowd for crowdfunding projects.  Jim also organises an annual forum called Access to Business Funding on behalf of Surrey Business School and Surrey Chamber of Commerce which discusses relevant funding topics for SME's as well as connect them with funding partners.
Research interests
Entrepreneurial Finance, Social Media and Crowdfunding.
Teaching
Entrepreneurship & the Digital Economy (MSc)
New Business Venturing (MSc)
Digital Marketing & Social Media (MSc)
Innovation Management (MSc)
Entrepreneurship & Innovation Management (MBA)
Social Media