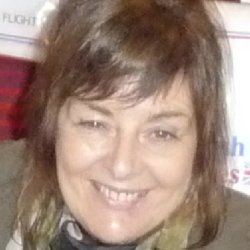 Lynn Lawton
---
Teaching Fellow in English for Academic Purposes
MA in Applied Linguistics and TEFL from King's College London
About
Biography
Lynn Lawton has been a tutor in English for Academic Purposes at the University of Surrey since 2003. She teaches on the English Language Support Programme, summer Pre-Sessionals, English for University Studies and one-to-one tuition, has produced materials and coordinated 10 week Pre-Sessional courses.
She holds a Combined Honours Degree in History of Art and English Literature from UCL, the Trinity College Diploma in TEFL, and an MA in Applied Linguistics from Kings College, University of London (2008). She has also been an IELTS examiner since 1992.
Before becoming a teacher she was a typographical designer, an architectural assistant and had also ran her own restaurant. She has a wide range of interests and experience, particularly in current affairs, the environment and social history.
From 1991 to 1996 she worked as an EFL teacher in Turkey and from 1996 to 2000 was Director of Studies of a private language school in Verona, Italy. She has also taught Foundation year at Guildford College of Further Education. Her interests include maximising the experience of international students through language support and awareness of English language and culture.
Teaching
Lynn teaches EAP, ESP and General English to in-sessional, pre-sessional, one-to-one and closed groups of International students.