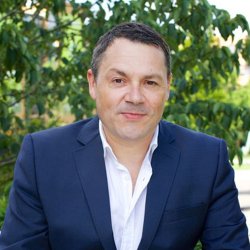 Owen Grainger-Jones
---
Senior Teaching Fellow in Tourism and Hospitality Management, Programme Director for the BSc and MSc International Events Management
About
Biography
Owen joined the University of Surrey as Senior Teaching Fellow in Hospitality and Tourism in September 2013, teaching in event management related subject areas. Owen started working in the event industry in 1994 and has worked in wide range a range of roles including tour management, artist management and representation, crowd safety management, event management and festival marketing and promotion.
In 2007 Owen was appointed Senior Lecturer in Crowd Safety Management at Buckinghamshire New University. Owen's role at Buckinghamshire New University was as Course Leader for the Foundation Degree in Crowd Safety Management and a number of event industry Professional Development courses; in 2010 Owen successfully developed and launched the first ever BA Honours in Crowd Safety Management.
Owen has worked on the operational delivery of a number of major events such as GuilFest (2001-2007), the Queens Diamond Jubilee, the 2012 London Olympic Games, VFestival, the Rolling Stones Hyde Park concerts, the London Marathon, London New Year's Eve celebrations, the Tour de France and the National Armed Forces Day celebrations.
Owen still remains as active within the events industry as his teaching role allows and periodically designs and stages Event Contingency Planning Exercises for large and major events. These exercises allow Owen to continue his association with a wide range of stakeholders including: event planners and organizers, safety and security managers, local authorities and civil protection agencies and also police and emergency service representatives.